2018 Predictions: Business Co-Opetition, Competition, and Transformation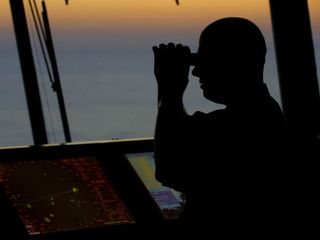 2017 saw a great deal of shake-up in the cable and telecom landscape – with waves of disruption crashing and rippling through the industry from all directions.
From one side, tech giants including Apple, Facebook and Google seriously looked to enter the television arena (previously shaken-up by Netflix and Amazon) – presenting opportunities for streaming, tech and cable providers to work together. From another side, the social media era gave content offerings a facelift with short-form content, providing a disruptive opportunity for every player.
Meanwhile, throughout the entire sector, organizations were wrapping their heads around the extensive range of new technologies and skills needed to leverage the Internet of Things – in order to effectively translate the buzzword into business value in 2017.
So, what's next?
Below, I've highlighted five trends that will fuel digital transformation in 2018 – from industry co-opetition and competition, to embracing new technologies and business models, in order to stay ahead of the curve.
2018 Co-opetition and Competition
Industry shift: Broadcast and OTT co-opetition
The next wave of the co-opetition phenomenon will primarily involve broadcasters and OTT providers. Broadcasters will extend campaigns to OTT apps – developing affordable streaming offerings that are highly configurable to viewers' tastes. And with the recent FCC rollback on net neutrality, network and content providers and aggregators will work more closely together to service a common target audience. This convergence will also allow more access to customer data – empowering providers to deliver interactive and engaging advertisements centered around individual preferences.
A new era of industry competition
The word "industry" is becoming obsolete as lines are blurring between cable and telecom; between communications and entertainment providers. As we look ahead to 2018, we will see these industry categories break down when it comes to defining the customer experience.
Instead, brands (regardless of their origin industry), will look for new ways to open their business models to both replicate and compete with successful elements of the customer experience offered by players like Uber, Amazon and JetBlue.
Embracing New Technologies – and their corresponding revenue opportunities
Managing the IoT ecosystem
With Uber and Amazon setting a new caliber of customer experience, everyone else will need to leverage emerging technologies to keep up (and stay ahead). Gartner projects that there will be over 20 billion connected devices by 2020. Specifically looking to 2018, the Internet of Things will evolve into the Internet of Everything.
In the face of the widespread connectivity we'll see in 2018, service providers would be doing themselves a disservice by overlooking the connected home market (projected to exceed $9 billion by 2021).
Despite speculations that connected devices will "self-install," eliminating the need for human intervention to connect these elements – consumers will want human help more than ever before to build connections between the machines in their homes. In fact, a recent market survey polled 2,000 consumers across the globe to discover how the connected home will become more connected – and uncovered that 67% of consumers will feel not at all confident to do complex installations on their own.
Additionally, 84% of survey respondents believe that consumers will want help from a skilled technical resource to connect just two-five devices. As smart home devices become part of daily life, service providers will evolve the skills of their field service technicians to capitalize on the booming connected home market.
Staying Ahead in the Era of Digital Transformation
Beyond digital transformation: business transformation
As we look to 2018, there is a lot of buzz around advanced technologies like IoT, AI and machine learning, as it relates to the next evolution of digital transformation. However, in 2018, service providers will likely push these topics lower on the priority list in favor of continuing to focus on core business transformation and centering operations around an agile business model that is able to continually embrace and deliver the latest technologies.
In my opinion, transformation will likely continue as service providers are pressed to create compelling and engaging content and experiences for tomorrow's consumers. As the Internet of Things evolves into the Internet of Everything – organizations around the globe and across market verticals will be presented with a whole new set of business opportunities (and corresponding challenges).
Looking forward to seeing what 2018 has in store!
--Sean Casey is executive director of product management, CSG International
[Image source: Wikimedia Commons]
The smarter way to stay on top of the multichannel video marketplace. Sign up below.
Thank you for signing up to Multichannel News. You will receive a verification email shortly.
There was a problem. Please refresh the page and try again.