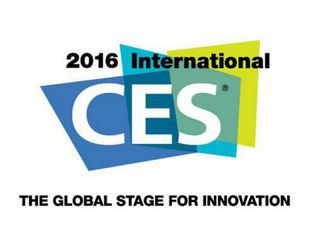 Las Vegas – A Parks Associates-run Connections Summit panel about converged video services here at CES took a stab at what 2016 will be the Year Of with respect to video, and with the understanding that 2015 was the Year of OTT.
As you might imagine, the answers ran pretty closely to the core businesses of the panelists.
Rich Cusick, general manager of video at metadata giant Gracenote, sees 2016 as the Year of Interoperability, noting that everything under the Sun is being connected to the Intertubes, but not everything works together without kluges.
Interoperability, he said, will draw the "true power of the connected home…I think consumers are going to demand it."
Scott Boyarsky, vice President, product development and planning at Comcast, agreed that 2015 was the year OTT went mainstream, but wondered if it will deliver on its promise as rights and other challenges get ironed out.
As for 2016: it will be the Year of Choice for consumers. "Will they be overwhelmed by that choice? That's TBD."
Bulent Celebi, co-founder and chairman of WiFi specialist AirTies, and John Driver, CEO of Lynx Technology, both believe we'll have a replay: 2016 will be another Year of OTT.
Driver reasoned that OTT hasn't taken off in all geographies and demographics, so there's still plenty more ground to cover.
On the geo-front, Celebi said OTT has been a U.S. phenomenon in part because home construction is sheetrock and wood – materials that don't stop WiFi in its tracks. Europe and Japan? A different story.
OTT won't become a global mainstay until that coverage issue has been realized.
Jim Denney, vice president of product management and strategy at TiVo, believes 2016 will be the Year of Personalization as platforms adapt to individual user tastes and preferences.
Ben Weinberger, senior VP and chief product officer at Sling TV and founder of Digitalsmiths (now part of TiVo), held that if OTT and personalization are indeed big in 2016, that bodes well for his OTT-TV service. Therefore, 2016, he said, will be The Year of Sling TV.
Wishful thinking or a self-fulfilling prophecy? Time will tell.
Based on this week's travel snafus that took a toll on this week's gadgetfest, we'll all hope that 2016 is not the Year of Flight Delays and Cancellations.
The smarter way to stay on top of the multichannel video marketplace. Sign up below.
Thank you for signing up to Multichannel News. You will receive a verification email shortly.
There was a problem. Please refresh the page and try again.