OTT Summit: Robert Johnson: Netflix Would Fail As a TV Station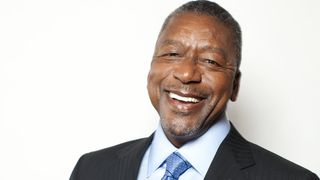 Marina del Rey, Calif -- OTT services are not breaking new ground on stortelling, but have found better ways to package and deliver those stories to consumers compared to their linear TV competitors, RLJ Entertainment Robert L. Johnson said during the Aug. 2 OTT Video Summit.
"What they have done is recognized that the technology platform allows the content to be maximized in any way possible," Johnson said in an exclusive Multichannel News video interview. "The stories are the stories; they've just said we're going to process them through the technology in ways that enhance people's enjoyment of the programming."
Johnson, who founded BET and currently oversees OTT services Urban Movie Channel (UMC) and Acorn TV, also attributed the success of streaming services such as Netflix and Hulu to their ability to deliver quality content to consumers to watch at their leisure on multiple devices.
"Netflix would be a complete failure if it became a Netflix TV station, and they put on a show at 9 o'clock, 8 o'clock, 10 o'clock, and just repeat it," he said. 
Weekly digest of streaming and OTT industry news
Thank you for signing up to Multichannel News. You will receive a verification email shortly.
There was a problem. Please refresh the page and try again.