YouTube TV (Finally) Finishes National Rollout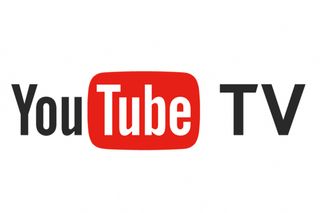 Nearly two years after launch, YouTube TV says it has completed its national rollout.
Google said its virtual pay TV service, launched in February 2017, has been deployed into 95 additional markets, making it available in 98% of the U.S.
YouTube TV is providing streams of ABC, CBS, Fox and NBC affiliate stations in more than 90% of the markets where the service is available, the company said. And in most, if not all, of the markets in which it hasn't successfully carved a retransmisson consent deals with local affiliates of all four major broadcast networks, at least three are available.
No other virtual MVPD is close to this level of local broadcast coverage. This willingness to wait until live feeds of local stations were locked up before launching in individual markets largely explains why it took YouTube TV so long to completely unfurl.
Now competitively priced at $40 a month, and offering six simultaneous streams per household, more than 60 livestreamed channels and a cloud DVR, YouTube TV matches up well against more widely distributed competitors, including DirecTV Now and Hulu Plus Live TV, both of which recently raised their monthly base price to $45.
YouTube hasn't disclosed any official subscriber numbers for its vMVPD. But it's generally understood that even robust growth over the last six months would put YouTube TV way behind DirecTV Now, which had 1.85 million users as of operator AT&T's third-quarter earnings report in November.
Hulu also doesn't break out subscriber numbers, but Diffusion Group analyst Michael Greeson has pegged its vMVPD at about 1.6 million subscribers.
Can YouTube TV catch up?
Of course, Google has backed off subscription video platforms before when facing daunting challenges. Note its rebranding of YouTube Red last year into YouTube Premium — and subsequent undermining of YouTube Premium in November, when it announced it was taking the premium original series powering the platform outside the paywall.
For now, though, Google seems committed, if any evidence is provided by its recently launched national ad campaign. Running in heavy rotation during ABC coverage of NBA games, TV spots feature narrator Mila Kunis stating the campaign slogan, "We're all fans of something."
The smarter way to stay on top of the multichannel video marketplace. Sign up below.
Thank you for signing up to Multichannel News. You will receive a verification email shortly.
There was a problem. Please refresh the page and try again.