Viacom, CBS Complete Merger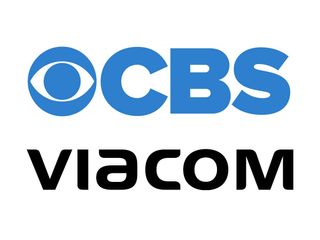 About five months after announcing their intention to recombine after more than a dozen years apart, Viacom and CBS said they have completed their merger, creating a broadcast, cable and production powerhouse with more than $28 billion in annual revenue.
"This is a historic moment that brings together two iconic companies to form one of the world's most important content producers and providers," said ViacomCBS CEO Bob Bakish in a press release. "Through the combination of CBS's and Viacom's complementary assets, capabilities and talented teams, ViacomCBS will create and deliver premium content for its own platforms and for others, while providing innovative solutions for advertisers and distributors globally. I am excited about the opportunity we have to serve our audiences, creative and commercial partners, and employees, while generating significant long-term value for our shareholders."
Viacom and CBS had tried twice before to recombine -- in 2016 and 2018 -- but pulled the plug at the last minute. In August, the two managed to find common ground, agreeing to join forces once again. The combined company brings together iconic brands such as the CBS broadcast network, premium channel Showtime and cable networks like Nickelodeon, MTV, Comedy Central and BET and will be home to more than 140,000 premium TV episodes and 3,600 film titles, with global production capabilities and more than $13 billion in annual content investment. According to ViacomCBS, the new company will account for 22% of TV viewership in the U.S. and hold the highest share of broadcast and cable viewing across key audience demographics.
ViacomCBS Class A and Class B shares will begin trading on the NASDAQ Global Select Market on Dec. 5 under the ticker symbols "VIACA" and "VIAC."
As part of the deal, each Viacom Class A share and Viacom Class B share converted into 0.59625 of a Class A share and Class B share of ViacomCBS, respectively. Holders of CBS Class A shares and CBS Class B shares will continue to own their existing shares, which are now shares of ViacomCBS.
The smarter way to stay on top of the multichannel video marketplace. Sign up below.