Tribune Warns Charter Customers of Possible Blackout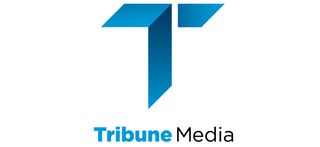 Tribune Media is warning Charter Communications customers in 24 markets that they may lose access to broadcast programming if a new retransmission consent deal isn't reached, just one of several retrans related blackouts that could occur in the New Year.
Tribune's retrans deal with Charter expires at 12:01 am on Jan. 1. About 33 stations are affected in markets including New York (WPIX) and Los Angeles (KTLA). Tribune estimated that more than 6 million customers will be affected. The blackout would also include Tribune's cable channel WGN America. Spectrum customers could lose programming like the National Football League playoffs and NCAA basketball.
"The NFL playoffs begin Jan. 5 and we want football fans in our markets to be able to watch these games and root for their favorite teams—we want to reach an agreement with Spectrum," said Gary Weitman, Tribune Media's senior vice president for corporate relations, in a statement. "We've offered Spectrum fair market rates for our top-rated local news, live sports and high-quality entertainment programming, and similarly fair rates for our cable network, WGN America. Spectrum has refused our offer."
Tribune has established websites for each of its affected television stations and for WGN America where Spectrum customers can obtain more information.
"We are only a few days away from the deadline to reach an agreement with Spectrum, just as we have done with every one of our other cable, satellite and telco distributors," Weitman continued. "We felt that now was the time to begin telling Spectrum subscribers that they may lose access to our stations and the programming they provide."
In a statement Charter said it continues to "negotiate with Tribune and hopes to reach a fair agreement."
Nexstar Media, which has proposed to purchase Tribune in a deal valued at $6.4 billion, is threatening a blackout of small independent operator TDS Communications in several small markets in Texas, New Mexico, Oregon, Tennessee, Utah and Nevada. TDS claims Nexstar is demanding a 175% increase in retrans rates. Its deal expires on Dec. 31.
The end of the year is a traditional deadline date for retrans deals, and several other broadcasters have issued warnings about potential blackouts. The period, rife with college bowl games, NFL playoffs and other live sporting events, is a crucial ratings period as well as an incentive for distributors to reach deals quickly to avoid customer defections.
Earlier this week Disney, parent of the ABC broadcast network and cable sports channel ESPN, warned Verizon Fios customer they may lose access to that programming in the absence of a retrans deal by midnight Jan. 1. Mediacom Communications is faced with a Dec. 31 deadline for 10 Tegna stations in Louisville, Ky. (WHAS-ABC); Macon, Ga. (WMAZ CBS and WMAZ-D2 ); Minneapolis-St. Paul (KARE-NBC); New Orleans (WWL-CBS and WUPL-MyNetwork); WVEC ABC Norfolk-Portsmouth-Newport News, Va. (WVEC-ABC); Phoenix (KPNX-NBC); St. Louis (KSDK-NBC; and Tucson (KMSB-FOX).
The smarter way to stay on top of the multichannel video marketplace. Sign up below.