TiVo Shares Dip After CEO Departure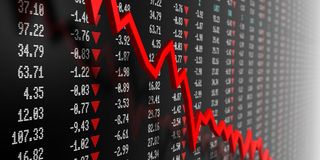 TiVo shares fell more than 4% on Thursday after CEO Enrique Rodriguez abruptly left the DVR pioneer to become chief technology officer of Liberty Global.
TiVo board member Raghu Rau has stepped in as interim CEO as the company searches for a permanent replacement.
Related: Liberty Global Names Former TiVo Chief New CTO
TiVo has been transitioning from an equipment manufacturer to focusing on software, services, advertising and licensing. Rodriguez joined TiVo in November after serving stints at AT&T, Microsoft and Cisco, and was supposed to lead that charge.
TiVo shares dipped as low as $13.20 each in early trading (down 65 cents each or 4.7%). The stock closed at $13.30 each (down 55 cents, or 4%) on Thursday.
Related: Tivo Has 'Moved Well Beyond a Hardware Company' CEO Says
In a statement, TiVo said Rodriguez' decision to leave was a personal one.
"On behalf of the Board, I want to thank Enrique for his leadership and we wish him the best in his next chapter," TiVo chairman James Meyer said in a statement. "We are fortunate to have a world-class leadership team in place and are pleased to have someone of Raghu's caliber step in to lead the Company. He has been a member of the TiVo Board of Directors since 2015 and is a proven leader with extensive experience in the video industry and in the management of intellectual property. I am confident that Raghu, alongside the rest of the leadership team, will continue to drive the value that TiVo's innovative technology portfolio brings to the fast-growing and hyper-competitive entertainment industry."
Related: TiVo 'Exploring All alternatives' to Drive Shareholder Value
Back in February, TiVo said it was exploring all of its options, including transformative acquisitions, combining with other companies or going private.
Rodriguez said the decision to leave was a tough one.
"My personal decision to pursue another opportunity was not easy," Rodriguez said. "I couldn't be more excited about what lies ahead for TiVo as I expect our performance through the second quarter of 2018, including our announced profit improvement actions, to be ahead of our internal plan. I am looking forward to continue my relationship with TiVo in my new role as a customer and partner. Until then, I am committed to working with the TiVo team to ensure a seamless transition."
Rau, who served as CEO of SeaChange International from 2011 to 2014, has been a TiVo director since 2015. Prior to his work at SeaChange, Rau held a number of senior leadership positions with Motorola from 1992 to 2008.
The smarter way to stay on top of the multichannel video marketplace. Sign up below.