Suppliers Get Behind MoCA 2.5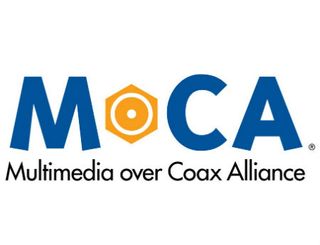 A group of chipmakers and device suppliers is putting its collective weight behind the 2.5 version of Multimedia over Coax Alliance (MoCA) technology that supports speeds over coax up to 2.5 Gbps.
MoCA launched the 2.5 spec in 2016, and followed in 2017 with the intro of MoCA Access, a technology focused on in-building coaxial cabling and targeted to markets such as hotels, restaurants, and office buildings.
RELATED: MoCA Feels the Need for Speed
Amid the flurry of partnership announcements, timed with this week's AngaCom show in Cologne, Germany, MaxLinear is working with Hitron Technologies America on a range of client devices that support MoCA 2.5 access networks. Specifically, Hitron is building MaxLinear's chips inside those MoCA 2.5-facing devices. MaxLinear's MoCA 2.5 portfolio includes the MxL3710 and MxL2711, which can capture the frequency range between 400 MHz to 1700 MHz.
MaxLinear said its MoCA 2.5 chips have also been selected by Teamly Digital for the Paris-based company's new FiberCableStream cable micronode for "last meter" upgrades. UP to eight MaxLinear MxL371x MoCA chips are being integrated into a FiberCableStream node to serve individual client devices.
Also tied to Anga Com, InCoax Networks has introduced In:xtnd, a product family based on the MoCA Access standard that aims to turn in-building coaxial networks into multi-gigabit fiber extensions. The initial lineup includes a broadband-over-coax access node capable of 2.5 Gbps per RF port; a coax-to-Ethernet media converter, an element/control manager, and frequency multiplexer-demultiplexer filters that combine TV frequencies and data in the existing coax cabling.
The smarter way to stay on top of the multichannel video marketplace. Sign up below.