Stephenson: Close to Deal With CBS, Nexstar 'May Take Longer'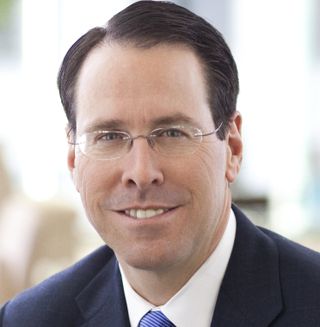 AT&T chairman and CEO Randall Stephenson said he believes the pay TV giant may be close to a compromise with CBS in its retransmission consent dispute, adding that the company is still far apart on sealing a similar deal with Nexstar Media Group.
CBS owned and operated stations in 14 markets went dark to AT&T U-Verse, DirecTV and DirecTV Now customers on July 19 after the two failed to reach a retransmission consent agreement. On a conference call with analysts to discuss Q2 results, Stephenson said that although AT&T submitted a counter offer to CBS five days ago and has yet to hear a response, he was somewhat confident a deal would be reached.
"On CBS, the bid/ask is not that wide," Stephenson said. "We sent what I thought was a reasonable fair offer over five days ago, it's been crickets, we haven't heard anything. When you're as close as we are, we find it a little interesting that we're still sitting here dark and not having interaction with CBS. I'm guessing they are probably distracted with other negotiations right now, but I don't know."
Later he said that he was optimistic a deal could be reached.
"Hopefully we'll just get them back to the table and get this thing closed," Stephenson said.
He was not, however, as optimistic about a quick resolution to its Nexstar dispute.
Related: Saturday in the Park (Not)
About 126 Nexstar stations in 97 markets went dark to AT&T pay TV customers on July 3.
Stephenson said that Nexstar's opening offer in the negotiations was a 100% increase in retrans rates. Although that demand has since been reduced to a 50% increase, he believes it is still too high.
"That one may take longer, but we'll just have to be resolute on this one," Stephenson said. "We're not just going to impose those kind of price increases on our customers."
He noted that unlike other retrans blackouts, customers appear to be taking advantage of other means to access over-the-air broadcast programming "at a pretty significant rate." AT&T has informed customers they can access broadcast content via digital antenna, the Locast app, and a device called the Local Channel Connector, which places broadcast programming into their programming guides.
"That one could take awhile," Stephenson said.
The smarter way to stay on top of the multichannel video marketplace. Sign up below.