Rutledge: Video's Still Important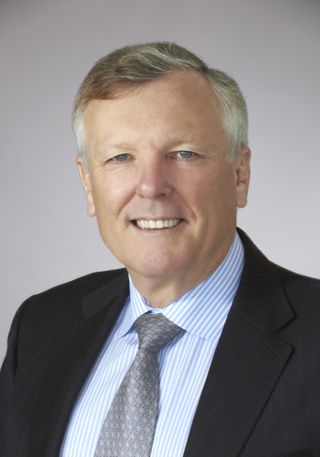 As was the case with its other cable peers, video losses increased in Q1 at Charter Communications, but despite those losses, chairman and CEO Tom Rutledge said pay TV service remains an integral part of the overall service offering.
With streaming products from Disney, Apple and AT&T coming on line in the fall, Rutledge said on a conference call with analysts to discuss Q1 results that the video business continues to have its challenges, but he still believes it is an attractive product.
"We still believe video is an attractive product that we should sell and should be integral to our product [offering] and help drive our core relationships," Rutledge said of video service. "All the trends in video that have been going on continue to go on and the issues that are knocking video growth down are the price of the big bundle and the security of the big bundle. ...We continue to develop new video products and we're trying to sell to the whole marketplace and be available as a video provider with a high-quality, integrated video service to all the customers that want to buy that service from us."
Charter launched a streaming skinny bundle service -- TV Essentials -- in March and sees opportunities in rapidly declining subscriber rolls at satellite TV companies.
"The macro trends are that video is on the decline and the question is how fast," Rutledge said. With satellite declining at the rate it is, there are opportunities to convert those customers into our customers and making them our broadband customers. We still think video is a driver for us, in terms of customer creation, but it's prioritized in our internal operational tactics.
Charter also had strong growth in its mobile service, which Rutledge added is another retention tool.
In a research note, MoffettNathanson principal and senior analyst Craig Moffett wrote that Charter's broadband growth exceeded analysts' consensus estimates for the third straight quarter. And he added that while video losses continue, Charter's pay TV base is shrinking at a lower rate (1.7%) than the overall industry (4%).
The mix shift from video to broadband also has had an impact on margins, Moffett wrote. Cash flow margins grew 110 basis points to 37.7% in Q1, as average revenue per unit (ARPU) has increased with the unwinding of bundled discounts and non-programming costs have fallen.
Moffett added that investors have looked to 2019 as the year when Charter's Time Warner Cable integration issues would be behind it, allowing the company to focus on growth.
This was -- will be -- the year that Charter will either put up or shut up," Moffett wrote. "With one quarter in the books, score one for 'put up.'"
The smarter way to stay on top of the multichannel video marketplace. Sign up below.
Thank you for signing up to Multichannel News. You will receive a verification email shortly.
There was a problem. Please refresh the page and try again.