Ruckus Announces Immediate Availability of CBRS Portfolio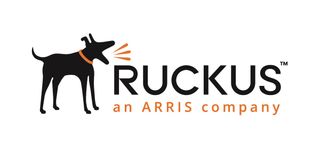 Ruckus Networks has announced the immediate availability of its CBRS portfolio, which includes CBRS-band LTE access points and varioius cloud-based services.
Ruckus, which was acquired last month when CommScope closed on its $7.4 billion acquisition of parent company Arris, has participated in nearly 50 trials of networks based on the Citizens Broadband Radio Services (CBRS) spectrum band, the 3550 - 3700 MHz-frequency swath the FCC had previously set aside for a narrow collection of government services. Ruckus is also a founding member of the CBRS Alliance.
The is FCC currently looking to finalizes commercial CBRS spectrum availability, and organizations across a wide variety of verticals will be able deploy their own private LTE networks.
Comcast and Charter Communications are among the telecom companies looking to provide CBRS network services.
"The market needs cloud-based, easy-to-deploy CBRS solutions to enable the growing opportunities of private LTE networks in the mobile, cable and enterprise segments," said Kyung Mun, principal analyst for Mobile Experts, delivering a statement in CommScope's announcement today. "LTE solutions similar to Ruckus'—that are simple to deploy like Wi-Fi—will help drive rapid adoption of private LTE networks across numerous market segments. Our forecast is that nearly one million CBRS small cells will be shipped by 2023."
Added Ian Whiting, senior VP and segment lead for Ruckus Networks: "Now that commercial availability of CBRS is a reality, we're excited to support organizations across a variety of industries to harness the mobility, security, and quality of service that this shared spectrum provides."
The smarter way to stay on top of the multichannel video marketplace. Sign up below.
Thank you for signing up to Multichannel News. You will receive a verification email shortly.
There was a problem. Please refresh the page and try again.