Report: Fawaz Steps Down as Nest CEO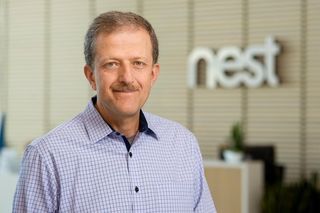 Cable veteran Marwan Fawaz has stepped down as CEO of Google's Nest unit, becoming an executive adviser to the smart-home technology company, according to reports.
According to CNET, Nest will be combined with Google's home devices team, and be headed by vice president of product management Rishi Chandra. Fawaz will stay on as an executive adviser to the unit.
Related: Marwan Fawaz Named CEO of Nest
Fawaz, who served as chief technology officer at Charter Communications and Adelphia Communications for decades, joined the Google family in 2012 after the search giant purchased Motorola Mobility, heading up that company's cable-focused Home unit until it was sold to Arris Group in 2013. After Motorola, he helped found consulting firm Sarepta Advisors before re-joining Google in 2016 as CEO of Nest, which develops devices for smart-home applications.
Related: Nest Joins Google's Hardware Team
Google and its parent Alphabet have shaken up the Nest unit in the past. Once part of Alphabet's "Other Bets" division along with Google Fiber, it was placed within Google's Hardware unit earlier this year.
Nest was founded by former Apple tech guru Tony Fadell in 2010 and was sold to Google in 2014 for $3.2 billion. The company has faced some stiff competition on the smart-home front from Amazon's Echo and Alexa products.
The smarter way to stay on top of the multichannel video marketplace. Sign up below.