Report: AT&T Explores Divesting DirecTV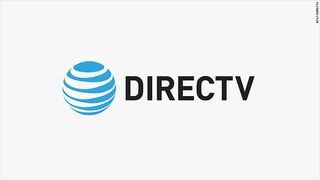 A little more than a week after an activist shareholder made waves by recommending that AT&T sell off its DirecTV unit, the telco is reportedly looking into ways that it could separate from the satellite TV company it bought just four years ago.
According to a report in the Wall Street Journal, AT&T is "exploring" ways to divest of DirecTV, citing unnamed sources familiar with the company. AT&T bought DirecTV in 2015 for $48.5 billion, a purchase that kicked off the telco's diversification into the media business. At the time, DirecTV was the No. 1 pay TV distributor in the country with more than 20 million customers. Today, as streaming TV and over-the-top players have eroded the traditional base, DirecTV has slipped to the No. 2 spot -- behind Comcast -- and has shed more than 2 million customers in the past two years.
AT&T declined to comment.
According to the Journal, some of the options AT&T is considering is a spinoff of the satellite giant, a sale to Dish Network, or simply keeping it.
Just who would buy the satellite behemoth is the big question. Rival satellite player Dish Network has long been thought to be the logical suitor -- the two attempted a merger in 2001, but the deal was rejected by federal regulators. While the current federal administration appears to be more open to mega-mergers, the two sides have stated publicly that winning regulatory approval of a deal would be a long shot.
"That's been tried from a regulatory perspective," AT&T chief financial officer John Stephens said at the Bank of America Merrill Lynch Media, Communications & Entertainment conference last week concerning the possibility of a DirecTV/Dish merger. "It hasn't been successful and I don't know that there's any change in that regulatory perspective. So understanding industrial logic, put quite frankly, it's been tried and has been rejected."
Regarding the Washington, D.C. regulatory climate, Stephens pointed to the hurdles that are facing another big telecom merger -- T-Mobile's $26 billion purchase of Sprint. That deal was approved by regulators but is facing blowback from several state Attorneys General that are trying to block the transaction.
"...We'd rather focus on the business than focus on regulatory process and approvals," Stephens said.
AT&T has been under pressure since hedge fund Elliott Management issued a letter to its board on Sept. 9 criticizing current management and calling for the sale of DirecTV. Elliott, which owns a $3.2 billion stake in AT&T (less than 3% of its total outstanding shares), said the company's media strategy is a mistake, also tossing cold water on its other mega deal in the space -- last year's $108.7 billion purchase of Time Warner Inc.
At the Goldman Sachs Communacopia conference Tuesday, AT&T chairman and CEO Randall Stephenson, the architect of that media strategy, said that Elliott has some good and not so good ideas.
"Look, from our view, it's a mixed bag," Stephenson said. "There are some things in the letter that we look at and see and makes a lot of sense, and we need to push further and then talk about it. There are some other areas, you look at it. And as you would guess, it's not quite as clear in terms of how it would make sense for us."
One idea that Stephenson said makes sense is reducing overall leverage, something the company already is doing. He added that he is willing to talk to Elliott at some point to discuss their concerns.
"But I mean, look, these are smart guys, right? And these are smart guys, and they put a lot of ideas into the paper that we need to sit down, engage with them on," Stephenson said at the Goldman Sachs conference. "And at the end of the day, we are going to evaluate it and talk to them and see what makes sense for all of our shareholders. So that's kind of where we are."
AT&T shares were up about 1% in after-hours trading Wednesday.
The smarter way to stay on top of the multichannel video marketplace. Sign up below.
Thank you for signing up to Multichannel News. You will receive a verification email shortly.
There was a problem. Please refresh the page and try again.