Refreshing the Vision at WOW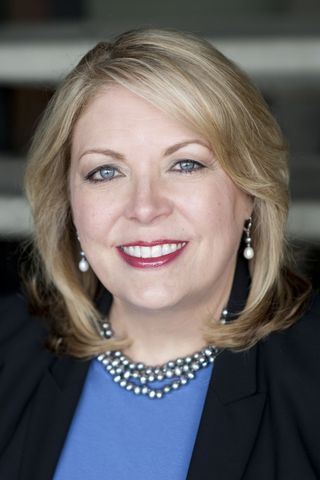 WideOpenWestCEO Teresa Elder has been a familiar and respected name in the cable and telecom business for more than 20 years as an executive at companies like MediaOne, AT&T Broadband, Vodafone Ireland and AirTouch Communications. Elder — whose most recent telecom job was at Clearwire (now part of Sprint) in 2011 — became CEO of WOW in January and is quickly making her mark in her new company. Elder spoke recently with Multichannel News about industry topics. An edited transcript follows.
MCN: What brought you back to the cable industry?
Teresa Elder: It was really this opportunity. I had spent time in wireless, as well as cable, and have gotten calls about lots of things. This one was so attractive — it was the right place, the right time and the right job. I've always had a soft spot for this company because I always knew of its tremendous legacy of focus on customers. I think it's an interesting size where we can be the challenger brand and I do enjoy competing.
MCN: What are your top priorities at WOW?
TE: I had a great transition with Steven [Cochran, the former CEO]. He did the heavy lifting of helping to deleverage the company. I have great respect for what he was able to accomplish. When I got here I had to assess, what does the company need now, and it was a refresh of the vision and the direction and the strategy of the business, connecting people to their world through the WOW experience. How do we define that? It's reliable; it's a great network; it works; it's easy and it's pleasantly surprising. By that we mean we want to be just that much better than whatever the customer's previous experience was with us or some other provider.
It's not rocket science: Let's put more customer care reps on so that service levels are up where we need them to be; let's do lots of rigorous training before we do a rate increase, so people understand; let's redo the website so people can do e-commerce more easily. Collectively, they're all things that are a nice refresh for the company.
MCN: How do edge-outs — extending the network to customers just outside the traditional footprint — fit into that strategy?
TE: We'll be adding 40,000 new addressable homes to our markets through edgeouts. Last year, it was about 63,000. We've already completed 30,000 additional homes through what we call edge-ins — looking at our existing network where maybe a development or building has popped up that we didn't know about before.
This year, we said we need to prove we can compete on our home field and in our organic footprint, too. The sales team has done a good job focusing on growth and we've been able to prove to the market for two quarters that we can compete both in our organic footprint and in the new areas.
MCN: Any progress along those lines you can share?
TE: We just won a competitive deal [as preferred telecom service provider] with Town Madison, a new planned community right outside of Huntsville, Ala. It's a community that is going to have 1,500 single family homes, multi-dwelling units, a baseball stadium, multiple hotels, commercial. In Huntsville and the whole area you have AT&T fiber to the home, Google Fiber. We were delighted to say, "Sure, we're little WOW, but we can compete with the big guys, too."
MCN: Everyone is talking about scale. Is that something important to you now?
TE: Of course it's something we consider. Why do you have scale? You have scale because you want to make sure that your operating expenses are in line with how you can remain competitive with the services you provide to your customers. We see that there are still opportunities to do things better and reduce some opex. We allocated $20 to $25 million that we are investing in three buckets. One is around care: A lot of that was hiring representatives, but we're also looking at additional systems that make them more effective, so that we can reduce the number of reasons why customers need to call us for care in the first place.
The second bucket is around sales and marketing and that is where we brought in [chief marketing officer] Nancy McGee and a great team of folks there that are looking at things like new products, but also getting the right number of sales people, making sure we're taking advantage of this new addressable footprint that we have through edge-outs and edge-ins. We also announced a new product — whole-home WiFi — that we [initially] launched in two markets in Columbus, Ohio, and Pinellas County, Fla. [and is now available across the footprint].
The third bucket we broadly say is digital transformation. We refreshed our wowway.com website so we can do e-commerce and make that easier for people.
MCN: Whole-home WiFi is being pushed hard by most in the industry. How is that product being received?
TE: This is one where the most common reaction is, "Wow, I've never gotten coverage there." It's going well on both fronts, new connections and the embedded base. For all of us who provide services in the home, issues with the router, issues with WiFi are usually there. This is something that solves that. We think its not only going to create a better experience with the customer, reduce churn, fewer calls. And what we try to do — your Apple TV, your Sonos, all your devices — we make sure before we leave the home that everything is working and connected. That's the "reliable easy."
Thank you for signing up to Multichannel News. You will receive a verification email shortly.
There was a problem. Please refresh the page and try again.