Putting More Skin in the Streaming Game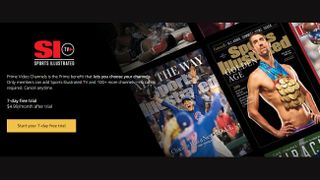 The market for over-the-top video content has become crowded and fragmented, and the same could be said for the technology companies that are underpinning it.
Giants such as Amazon, Verizon Digital Media Services, BAMTech, Comcast, iStreamPlanet (now part of Turner) and IBM all have skin in the streaming tech game, as do an even larger mix of smaller players that include Brightcove, NeuLion (recently acquired by Endeavor), Kaltura and Zype, to name but a few.
Given the number of OTT services that are here now or arriving on the scene, there still seems to be enough wealth to spread around, but standing apart as a supplier is a tall task for any individual company in that group.
One advancing a somewhat unique angle is uCast, a company that bills itself as a full-service video and content company that can acquire content, as well as ingest, prepare and distribute it worldwide to multiple device types. It also runs a syndication content exchange that distributes video to publishers and operators in various corners of the globe.
In addition to enabling its partners to deliver OTT services to multiple screen types, it's also trying to play a more active role in how those partners make money from their offerings.
Making the Right Pitch
uCast refers to that model as B2B2C, for business-to-business-to-consumer. In addition to supplying the technology, it also partners with customers on the development of the services and plays a co-marketing role in how those offerings are pitched to consumers.
"We're not your typical company that just charges people for the service," uCast chief operating officer Kanaan Jemili explained.
That means sharing the risk. "When the content owner wins, we win," uCast chief business officer Neil Davis added.
Though the uCast name is somewhat new, the company is a relative veteran of the video-streaming world. It was formed about a year and a half ago via the rollup of two other companies — Qello, a company known for a subscription-based concert streaming service, and 8sian Media, a company that's focused on video distribution for broadcast partners and runs a multichannel network business.
In addition to powering Qello Concerts and Acorn TV, a subscription video-on-demand service focused on TV shows from the United Kingdom, uCast also works with Stadium, the new 24/7 multiplatform sports network.
Of more recent note, uCast was a key partner for Sports Illustrated TV, the Meredith-owned SVOD service that debuted last year (pictured), and People TV (formerly known as The People/Entertainment Weekly Network, or PEN).
As for that business model, uCast's plan is to play a key role from the inception of the service — that includes both the front-end and back-end design of the service, as well as its marketing. For its work with Time/Meredith, about half of uCast's meetings are not with the development groups, but those involved with marketing and how their services are being promoted, and discussions on how to drive trials and paid conversions, Davis said.
Though SVOD remains a vibrant arena, there's a large opportunity for uCast in the realm of ad-based on-demand services, said Jemili, who was previously the CEO at NeuLion and DivX, the video encoding and delivery company acquired by NeuLion in 2015.
Another area of growth, he said, involves the building of linear-style, skinny-bundle video content packages that telcos and mobile service carriers can offer as a way to gain and retain customers.
"This model of B2B2C is attractive because [larger carriers] are used to a large capex/opex investment in media," Jemili said. "We're coming in with an innovative business model."
Advancing Streaming Quality
uCast is also focused on how to deliver high-definition video at low bit rates so that video services can be streamed in parts of the world where the quality of broadband connections is lacking. During the recent NAB Show, for example, uCast and V-Nova announced a partnership that lives outside the world of raw compression, and instead employs a pre- and post-production engine that enables video to reach mobile, web and other devices in HD quality at bit rates that fall well below 1 Mbps.
In addition, uCast is keeping an eye on AV1, a new royalty-free video codec backed by companies such as Google, Microsoft, Amazon and Netflix, that claims to deliver a 30% bit-rate efficiency edge over current-gen technologies such as VP9 and HEVC.
uCast currently leans on HEVC, but AV1 is a "great initiative," Jemili said. "AV1 has a lot of potential as it gets to devices where we can use it directly."
At present, uCast has about 150 employees. It's currently pursuing a "B" round of funding and intends to wrap that process "soon," Jemili said.
Pictured: uCast provided front-end, back-end and marketing support for Meredith's Sports Illustrated TV SVOD service.
The smarter way to stay on top of the multichannel video marketplace. Sign up below.