Programmers, Dish Win $6.6M Judgment Against Pirate TV Service BTV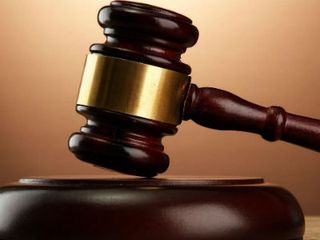 A federal judge has ordered pirate television service BTV to cease retransmitting TV channels, stop selling its BTV set-top box and pay several parties, including Dish Network, $6.6 million stemming from a copyright infringement suit they filed against the company last year.
Dish was one of six plaintiffs that filed suit against BTV parent Dibia Networks and its chief Abdellah Hamead in September in U.S. District Court for the Southern District of New York to cease what they called the pirating of their content. The plaintiffs were Asia TV USA Ltd. (parent of Zee TV); MSM Asia Ltd. (a unit of Sony Pictures); Star India Private Ltd. (parent of the Star channels); Viacom18 Media Private Limited (parent of Colors); ARY Digital USA LLC (broadcaster of Urdu and English language channels), and Dish Network L.L.C. Dish was included because it holds certain exclusive rights for the network plaintiffs to distribute their content in the U.S.
Judge George B. Daniels of the U.S. District Court for the Southern District of New York issued his decision on Oct. 11.
BTV has been selling a set-top box which the court said illegally delivers a variety of television channels and programs from India, Pakistan and other countries. The boxes, which retail for just under $300, are sold with the promise that customers can watch shows and movies for free 24 hours per day, 7 days per week. BTV had not obtained the rights to deliver these shows, instead it established a pirate broadcast network that captures entire channels -- like Zee TV, Colors and Sony -- and streams them through its set-top without permission, the lawsuit said.
"BTV is yet another example of an operation that deceives customers into thinking they are buying a legitimate service when, in fact, it's piracy run rampant," said Sony Entertainment SVP International and head of the Americas Jaideep Janakiram in a statement.
The court also addressed third parties that provide services enabling BTV's piracy to flourish, ordering them to cease delivering support. The court specifically ruled that retailers must stop selling the BTV set-top box, and that parties providing online services to BTV, such as web hosts, must cease supporting the BTV service.
"Not only has the court protected our rights as a content owner, it has held both BTV, and the key players in the broader ecosystem that enable piracy to flourish, accountable for their actions," added Janakiram.
The smarter way to stay on top of the multichannel video marketplace. Sign up below.