Private Equity Turns Attention to Local TV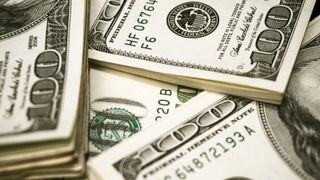 As Cable Networks and distributors continue to struggle with the shift toward streaming video, private-equity giant Apollo Global Management, once a big player in the cable space, is turning an eye toward broadcast-TV stations and the lure of retransmission-consent revenue.
Apollo is not-so-quietly involved in three high-profile broadcast deals. On Friday (Feb. 15), it agreed to purchase a majority interest in 14 stations owned by Cox Media; it is said to have an agreement to buy Northwest Broadcasting, a Michigan-based broadcaster with more than a dozen stations in the Pacific Northwest; and it is said to be a bidder for stations Nexstar Media Group has earmarked for divestiture in connection with its $6.4 billion purchase of Tribune Media. Nexstar has identified about 15 market overlaps with Tribune properties, but there is no guarantee all of the affected stations will be put up for sale.
Apollo did not disclose the price it paid for the Cox assets, which include newspaper and radio properties in Ohio, but a prior report from Reuters said the deal was worth around $3 billion. Cox will retain a minority interest.
Becoming a Player Quickly
All in all, Apollo could become a player in the station group arena relatively speedily. The Cox deal would boost Apollo's station holdings to about 40 across the country, putting it in the same neighborhood as Tegna, which owns 49 stations in 41 markets, and Tribune, which owns 42.
Apollo's interest comes as TV station properties are drawing interest from nearly every sector. Once thought to be media's version of the buggy whip, TV stations, with their emphasis on live sports and news programming, are becoming the last bastion of ad-supported content. In a climate where viewers are increasingly glued to ad-free subscription video-on-demand services, live sports and news continue to be appointment television.
Case in point: 21st Century Fox, which is nearing the finish line in the sale of its linear cable and production assets to The Walt Disney Co. for $71.3 billion. After that deal closes, expected in the first half of this year, Fox will be left with cable news, sports and broadcast properties. It has said on several occasions it would like to beef up its station portfolio over time.
Private-equity firms Blackstone Group and Providence Equity also are believed to be interested in adding to their broadcast portfolios.
An obvious attraction is the potential of more lucrative retransmission-consent revenue.
Nexstar has said it expects retrans intake from the Tribune stations alone to rise by $72 million in their first year under its ownership, applying the Nexstar rate card. With more stations in large markets, Nexstar should be able to grow its overall retrans haul substantially this year, when a big chunk of its stations come up for renewal.
But there is a risk. Even as station groups look to get bigger — with Gray TV completing a $3.6 billion deal to buy Raycom Media in January and others expected to seek deals to increase scale — retrans growth is slowing. According to Kagan, a unit of S&P Global Market Intelligence, retrans revenue is expected to rise to $10.8 billion in 2019, up 6% from $10.2 billion in 2018, and increase another 4%, to $11.2 billion by 2020.
"We do see a slowing trend in terms of the growth rate from a high double digit growth rate on a year-over-year basis to a high single digits on a year-over-year basis," Kagan senior research analyst, broadcast media Justin Nielson said.
Retrans May Have Hit Wall
Adding to that risk is that retrans contracts are usually on a three-year cycle, about the same window for a typical private-equity firm to seek a return on its investment. There's also the idea retrans fees have hit a wall, as distributors and customers push back after years of double-digit increases.
Retrans fees currently average from $2.50 to $3 per subscriber per month, Nielson said. Some analysts have estimated that for the Big Four — CBS, NBC, ABC and Fox — those rates could rise to $4 to $5 per subscriber per month.
"From a broadcaster perspective, they still think there is still room to move up," Nielsen said. But from a pay TV provider's point of view, he cautioned, "You only have so much leeway on what you can pass along to consumers."
There is expected to be a robust market to sell stations, another key component of private equity participation. Aside from Fox, which has expressed a desire to increase its station holdings after its Disney deal closes, Tegna and Gray Television are also expected to be on the hunt for more properties, Nielson said.
The smarter way to stay on top of the multichannel video marketplace. Sign up below.
Thank you for signing up to Multichannel News. You will receive a verification email shortly.
There was a problem. Please refresh the page and try again.