Pew: Trump Media Attacks Take Toll On GOP View of Ethics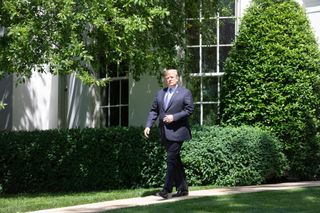 President Trump's attacks on the media appear to have had an impact on his Republican supporters. That is according to a new Pew Research Center survey and analysis. 
"The link between the public's approval of President Trump and views of the news media is clear in evaluations of journalists' ethics," said Pew. 
Related: White House Spokesfolk Echo President Attacks on Press 
According to the study, almost a third of all Republicans and Republican-leaning independents (31%) say that journalists have "very low" ethical standards. By comparison, only about 5% of Democrats/Democratic leaners say that.  
Among Republicans who strongly support Trump, 40% say journalists have low ethical standards, while only 17% of those Republicans who only approve "somewhat" of Trump say that.  
The study data was gleaned from 12,256 members of Pew Research Center's American Trends Panel (ATP) who participated in at least one of seven surveys between February 2018 and July 2019.
The smarter way to stay on top of the multichannel video marketplace. Sign up below.
Thank you for signing up to Multichannel News. You will receive a verification email shortly.
There was a problem. Please refresh the page and try again.