Netflix Beats Subscriber Estimates in Q4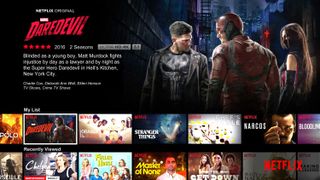 Netflix beat its estimates for total subscriber growth in the fourth quarter, adding 8.8 million global paid memberships in the period — including 1.5 million in the U.S. — beating its own earlier estimates.
Netflix had earlier estimated it would add 7.6 million total paid memberships in Q4. The company said it expects to add 1.6 million domestic customers — pushing its U.S. subscriber base to over 60 million — and 7.3 million international subscribers in the first quarter of this year.
Earlier this month Netflix said it would raise prices across the board by 13% to 18% to reflect the growing cost of creating and buying content. In its letter to shareholders, Netflix said the price increases will be phased in over Q1 and Q2.
Related: Netflix Could Lose 8% of Consumers with $1 Rate Increase: Study
"We want to ensure that Netflix is a good value for the money and that our entry price is affordable," the company said in its letter to shareholders.
While the subscriber numbers were strong, net income was lower than expected at $134 million or 30 cents per share, down from $186 million, or 41 cents per share in the prior year. Netflix has forecast that net income will be $253 million (56 cents per share) in Q1. Total revenue was $4.187 billion, slightly below internal forecasts.
That helped push the stock lower in after hours trading. Netflix shares were priced at $338 each at 5:44 p.m. Jan. 17, down 4.3%.
The smarter way to stay on top of the multichannel video marketplace. Sign up below.