Comcast: AVOD Service Supported by Same 'Digital Natives' Killing Linear NBCU Ratings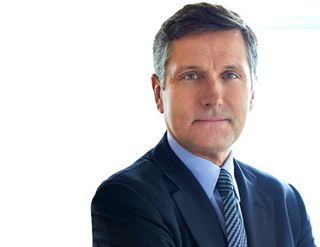 Comcast's new streaming service will roll out in April 2020 with a free-to-consumer, ad-supported business model underpinned largely by the same advertisers who are, in a number of cases, working to undermine the conglomerate's current linear TV model.
"Ironically, these are the companies putting pressure on our linear ratings," said Steve Burke, CEO of the cable giant's NBCUniversal division, speaking today during Comcast's second-quarter earnings call. "But interestingly, those companies find television advertising effective."
Related: Comcast's Q2 Video Sub Losses Increase, As Wireless, Broadband Take Up Slack
Burke said the collection of companies includes the so-called "FAANG" technology giants—Facebook, Amazon, Apple, Netflix and Google. Combined, he said, they spent $1 billion on TV last year, up from virtually nothing just five years earlier.
Burke said it has devoted 500 employees to the streaming project, which will initially launch into the footprints of Comcast and Sky telecom services, reaching around 52 minion homes combined. The programming mix, he added, will be heavy on acquired movies and shows vs. originals.
"Our service is very different from Netflix," he said.
Burke also commented on NBCU's decision to re-up half-hour comedy The Office with Netflix.
"The Office was important to us because according to Nielsen, The Office is the number one show on Netflix," Burke said. "It's about 5% of all of Netflix's volume. It's obviously a show that was on NBC and is tied to the DNA of NBC and we see The Office as being one of the tentpole programs on our platform."
The smarter way to stay on top of the multichannel video marketplace. Sign up below.
Thank you for signing up to Multichannel News. You will receive a verification email shortly.
There was a problem. Please refresh the page and try again.