Comcast's Q2 Video Sub Losses Increase, As Wireless, Broadband Take Up Slack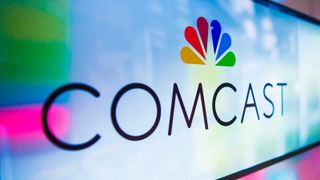 Video subscriber losses increased at Comcast Cable in the second quarter to 224,000 from about 140,000 in the prior year, but continued gains in broadband and wireless pushed total customer relationships into positive territory in the period.
Comcast, like its peers in the cable distribution industry, has been concentrating on broadband growth. Broadband customers rose by 209,000 in the period, in line with analysts expectations but below the 260,000 it added in the prior year. Comcast's wireless business, XFinity Mobile, added 181,000 lines in the period, compared to 204,000 in the same period last year.
The gains translated into stronger revenue and adjusted EBITDA (cash flow) growth in the quarter at its cable communications unit, where revenue was up 3.9% to $14.5 billion and cash flow increased 7.4% to $5.9 billion. Overall revenue was up 1% to $26.9 billion and cash flow rose 7.6% to $8.7 billion on a pro forma basis.
In a note to clients, Evercore ISI Group media analyst Vijay Jayant called the results "healthy and largely in line," adding that stronger financial growth was due to lower losses in the wireless business.
At its cable networks, revenue fell about 1% to $8.2 billion in the period, but cash flow increased 8.1% to $2.3 billion, fueled by a strong gain at its broadcast network, where cash flow was up 28%, and Filmed Entertainment where cash flow rose 33%. Helping drive broadcast results was a 14.7% increase in distribution revenue, which includes retransmission consent fees. 
At its Sky division, revenue fell 3.3% to $4.8 billion, while cash flow was up 13.4% to $772 million. Excluding the impact of currency, revenue rose 2.4% and cash flow was up 19.9% at Sky during the period. 
"I am very pleased with our terrific second quarter results and the continued, successful execution of our strategy," Comcast chairman and CEO Brian Roberts said in a press release. "Each of our businesses demonstrated healthy growth in adjusted EBITDA, contributing to a double-digit increase in adjusted earnings per share. Our company's consistent, profitable growth is fueled by our leading scale in direct customer relationships and premier content. We now have nearly 55 million high-value direct customer relationships, including the 456,000 net additions in the second quarter, and a vast library of intellectual property and new productions that are extremely popular across generations and geographies. Our teams throughout the company continue to collaborate to make themselves and each other even stronger, and I'm excited about our growth opportunities ahead." 
The smarter way to stay on top of the multichannel video marketplace. Sign up below.
Thank you for signing up to Multichannel News. You will receive a verification email shortly.
There was a problem. Please refresh the page and try again.