NBC Sports Chicago Goes Dark to Dish Customers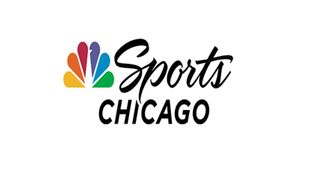 Dish Network said regional sports network NBC Sports Chicago pulled its programming from the satellite TV service provider's customers on Oct. 1, after the two failed to reach a carriage agreement.
NBC Sports Chicago had warned Dish customers earlier in September that it may go dark after the final regular season game for Major League Baseball team the Chicago Cubs. The Cubs formed their own RSN -- with broadcaster Sinclair Broadcast Group -- earlier this year, called Marquee Sports Network. NBC Sports Chicago no longer has the rights to carry Cubs programming.
NBC Sports Chicago, owned by Comcast, has beefed up programming from other teams -- it carries games from the NBA Chicago Bulls, NHL Chicago Blackhawks and MLB's Chicago White Sox -- and has directed Dish customers to other providers that carry the channel.
Dish has claimed that NBC Sports Chicago, despite the loss of the Cubs games, was demanding payment on a minimum number of subscribers.
"The regional sports model has been broken for years, and we're facing a critical point in our industry," Dish SVP of programming Andy LeCuyer said in a statement. "NBC Sports Chicago is losing its most popular content in the Cubs, while demanding payment on a guaranteed minimum number of subscribers, when only a fraction watch the channel. It simply makes no sense for our customers."
Dish said it offered a short-term contract extension to keep the channels available while negotiations continued, but NBC Sports Chicago refused.
In a statement, NBC Sports Chicago said that it values Dish and is working in good faith to reach a deal, but claims the satellite TV service provider is "unwilling to meaningfully engage."
"NBC Sports Chicago thanks the many distribution partners who recognize the great value of our channel and have decided to continue serving fans with the most local games and best coverage of Chicago sports," the RSN said in a statement. "We are disappointed Dish has dropped NBC Sports Chicago, denying its subscribers more exclusive local Blackhawks, Bulls and White Sox games than the network has ever had before. Dish subscribers have other options and can learn how to switch providers on www.mysportschicago.com."
The smarter way to stay on top of the multichannel video marketplace. Sign up below.
Thank you for signing up to Multichannel News. You will receive a verification email shortly.
There was a problem. Please refresh the page and try again.