MSG Networks Boosts Buyback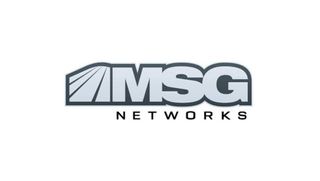 About a week after its stock dropped precipitously after revealing it lost about 6.5% of its subscriber base in Q2 -- nearly double the rate of its peers -- MSG Networks said it will increase its stock buyback by about $300 million, a move some analysts say reiterates the company's confidence in its stock.
The buyback announcement comes days after MSG Networks shares fell as much as 14% on Aug. 21 to $14.46 each after the company said its subscriber base decreased by 6.5% in fiscal Q4, resulting in a $3.3 million decline in affiliate fees in the period. The stock has continued its slide at a slower pace in subsequent trading --it closed at $14.15 on Aug. 29 -- but regained most of those losses in early trading Friday.
In a statement after the stock market close on Aug. 29, MSG said that the company had about $136 million remaining in its repurchase program, and the increase pushed the total available authorization to $436 million. MSG Networks added that it planned a "modified Dutch auction" to purchase up to $250 million of its outstanding Class A common stock at a price not less than $15 per share and not more than $17.50 per share on Aug. 30. That news sent the shares skyward on Friday, with the stock priced at $16.27 each (up $1.95 or 13.6%) in early trading.
In a research note, Evercore ISI Group media analyst David Joyce wrote that the Dutch auction "is a clear sign of Board and management confidence, amidst a subscriber-challenged environment."
The size and timing of stock purchases will be determined based on market conditions and other factors, the company said. The repurchase program is expected to be executed over time and will include shares purchased in the Dutch auction.
"MSG Networks has a strong balance sheet and generates robust free cash flow, which we will use to execute a stock repurchase program that provides us with flexibility to take advantage of market opportunities," MSG Networks CEO Andrea Greenberg said in a press release. "We understand the media landscape is evolving, but remain confident in the long-term prospects for our business and our continued ability to create value for shareholders."
The smarter way to stay on top of the multichannel video marketplace. Sign up below.
Thank you for signing up to Multichannel News. You will receive a verification email shortly.
There was a problem. Please refresh the page and try again.