Moffett: New Household Formation Boosts Broadband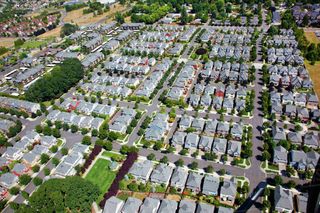 After a brief lull in 2017, overall broadband subscriber additions bounced back in the fourth quarter, largely due to a spike in new household formation, according to MoffettNathanson principal and senior analyst Craig Moffett.
According to Moffett, total net broadband additions in Q4 were 724,000, slightly above the 693,000 additions in the same period in 2017. Cable operators added 841,000 broadband customers, slightly above the 832,000 additions in Q4 2017. Telephone companies lost 145,000 broadband subscribers in the most recent period, an improvement over the loss of 195,000 customers in the prior year.
For the full year, the industry added about 2.8 million broadband connections in 2018. Cable operators added about 3.3 million broadband customers for the full year, offset by a telco loss of about 460,000 customers in the period.
According to Moffett, at the end of 2018 industry growth was running 30 basis points faster than the year before, especially surprising given high penetration rates.
Overall broadband growth was 2.9% in Q4, ahead of 2.6% growth in the same period in 2017, when net additions began to slow. While the pace is still behind 2016, when overall growth was at 3.3%, the increase is encouraging.
New household formation was a big factor in the turnaround. Moffett noted that new household growth accounted for 44% of industry net additions in 2018, compared to just 24% of net additions in 2016.
The analyst warned that broadband penetration growth continues to slow -- it was about 80% in 2018, up slightly from the year before. And he noted that with new household formation playing a big role, "investors should be aware that growth now owes to a macro factor. That being the case, in the event of a recession, industry results would very likely prove more cyclical than has been the case in the past."
The smarter way to stay on top of the multichannel video marketplace. Sign up below.