Liberty Global Shares Fall in Wake of Vodafone Deal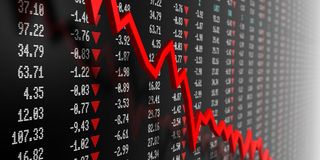 Liberty Global shares were hammered on Wednesday, down as much as 10% ($3.15 each) to $28 per share in the wake of a mixed first quarter and the announcement of a deal to sell assets in Germany and Eastern Europe to Vodafone for $23 billion.
The stock began to show some signs of recovery in later trading. It was priced at $29.37 each, down $1.78 per share (5.7%) by the early afternoon.
Liberty Global shares have been on a rollercoaster ride over the past five months, falling more than 20% since the beginning of the year. The stock, which reached a new 52-week low on April 26 – along with several other cable stocks -- seemed to be on the uptick over the past few days, closing at $32.91 on May 7, up nearly 4% for the day and its highest point since March. But that rise was short lived.
Talks between Liberty Global and Vodafone have been ongoing since February. Investors are apparently wary that the deal, which would make Vodafone a strong No. 2 in German cable but would remove a competitor from the market, could face pushback from regulators.
At the same time, Liberty Global's subscriber softness continues. In the first quarter, the company said it added 66,000 revenue generating units – a combination of fixed voice, video, data and mobile subscribers – a 74% decline from the prior year. Despite that decline, revenue was up 4.2% and operating income rose 4.7%, ahead of estimates.
Pivotal Research Group CEO and senior media & communications analyst Jeff Wlodarczak said the sell-off is likely a combination of the transaction announcement and confusion over the deal multiple. He said Vodafone used a different accounting method and came up with a deal multiple that was lower than Liberty Global's. However, the analyst sticks by his calculation that the price represents about 11 times 2018 estimated cash flow.
And he added, while he considers the sell-off an over-reaction, it represents the current climate for cable.
"The sun rising seems to be an excuse to sell cable stocks," Wlodarczak said.
The smarter way to stay on top of the multichannel video marketplace. Sign up below.