Going Direct and Paying for Engagement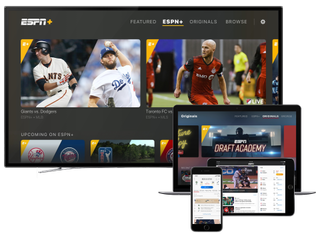 Deal-Makers The Walt Disney Co., 21st Century Fox and Comcast dominated the media conversation in 2018. While 2019 might well be quieter, it could also be a pivotal period for the pay TV business.
With the Disney-Comcast-Fox dust settled, the winner (Disney) will now be expected to put those properties to better use when it closes the deal early in the year. AT&T, which closed its $108.7 billion purchase of Time Warner in June — a transaction the U.S. Justice Department is still trying to thwart — will also have to put its execution hat on. Add in growing demand for expensive sports programming and consumers hungry for skinnier packaging at low prices, and these five potential trends look to be worth watching.
1. Disney and AT&T change the direct-to-consumer outlook. Disney and AT&T have begun to reveal the contours of their respective streaming video offerings, Disney a little more so, having revealed the name (Disney+) and said potential content includes Star Wars movies and series, Disney and Pixar fare and shows from FX, FX Now and Fox studios. Pricing is still a question — some have suggested an HBO Now-like $15 per month — and so is how Disney will appease distributors already paying for its content and faced with a new deep-pocketed competitor.
This will be AT&T's third trip on the DTC merry-go-round, after DirecTV Now and AT&T Watch TV. Unlike Disney+, the new AT&T service has some identity problems: no one has a clue what it will look like. WarnerMedia CEO John Stankey has said the service will "help distributors increase consumer penetration of their current packages and help us successfully reach more customers." It could be challenged to find an identity in an increasingly crowded field.
2. AT&T moves toward an engagement model for programming. Keeping with the content theme, AT&T has sent signals it is leaning toward paying content providers for their wares based on how intensely viewers engage with that content. With about 25 million satellite (DirecTV), wireline (U-verse TV) and streaming (DirecTV Now) subscribers, AT&T has the heft to drive the conversation, and says it is doing so with its own Turner networks. MoffettNathanson principal and senior analyst Craig Moffett said resistance will be high from content providers, and just because AT&T wants it to happen doesn't mean it will.
3. Sports rights costs continue to soar. "New Fox," the live news and sports entity that will emerge after the asset sales to Disney, will heat up demand for sports content, one of the few remaining drivers of live TV viewing and ad dollars. Fox already plunked down $4 billion for sports programming, namely $3.3 billion for NFL Thursday Night Football and $1 billion for WWE's weekly SmackDown program, beginning in 2019. ESPN's Monday Night Football deal expires in 2021 and CBS, NBC and Fox's rights for Sunday games end in 2022, so the prices can only get higher. Add to the mix the sale of 22 former Fox regional sports networks, which could fetch $20 billion, and the feeding frenzy could continue.
4. Carriage disputes could rise. Dish Network took most of the carriage conflict headlines in 2018, with Univision and HBO coming off, but other major distributors could be waiting in the wings. AT&T, which has hinted at an engagement-focused model to pay for programming (see above), could test out that theory when Viacom's carriage pact expires in the third quarter. On the retransmission-consent front, the recent wave of station-group consolidation (Nexstar Media Group buying Tribune Broadcasting, Gray TV buying Raycom Media) has been fueled in part by the promise of higher retrans revenue from pay TV providers.
5. Broadband-reliant pay TV firms will keep losing video subs. Pay TV subscriber losses nearly doubled in the Q2 of 2018, to 2% from 1.2% a year ago, according to Moody's Investors Service, with no letup in sight. Despite the video malaise, broadband subscriptions rose by 4.6% in Q2, said Moody's, and are expected to continue at that pace.
The smarter way to stay on top of the multichannel video marketplace. Sign up below.