Fuse Media Files for Chapter 11 Bankruptcy Protection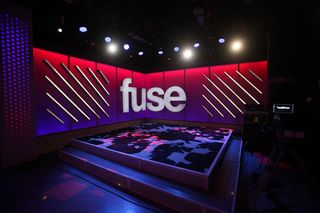 Fuse Media has filed for Chapter 11 Bankruptcy protection in U.S. Bankruptcy Court for the District of Delaware, a move it says will allow it to reduce its debt by about $200 million.
Fuse Media, which includes linear cable and video-on-demand channels Fuse TV and FM (Fuse Music); online properties including Fuse.tv and OTT apps; social media; and live events, said its reorganization plan had the support of most of its noteholders.
The bankruptcy filing, made on April 22, was the logical next step after Fuse said in January that it had missed a $12.5 million interest payment. At the time the company had about $240 million in debt and said that it was in talks with its lenders.
Related: Fuse Media CEO Michael Schwimmer Resigns
The reorganization plan is still subject to approval by the court, but the company said it expects to complete the process and emerge from Chapter 11 protection during the second quarter of 2019.
"Unlike many other companies in our industry, Fuse has been experiencing growth across platforms, but we have been unable to realize the full benefits of this progress because of the significant amount of debt on our balance sheet," Fuse Media chief financial officer and interim CEO Mike Roggero said in a press release. "The Chapter 11 process provides a proven framework to efficiently address these challenges in order to position our business for long-term success. It is a logical next step toward ensuring that we are able to provide entertainment content to a traditionally underserved audience for many years to come."
Fuse added that it fully expects to continue its day-to-day business activities, maintain its current programming and honor its operating commitments throughout the bankruptcy process. Fuse said it also has filed a series of "First Day Motions" with the court, which pending approval will give it authority to pay its employees and operating expenses.
"The company is confident that it will have sufficient liquidity to continue to meet its commitments while it works to achieve its financial goals," Fuse said in a press release.
More information on the Fuse Chapter 11 case can be found here.
Thank you for signing up to Multichannel News. You will receive a verification email shortly.
There was a problem. Please refresh the page and try again.