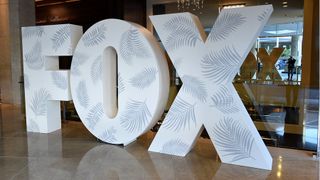 With the sale of certain cable and production assets to The Walt Disney Co. nearing the finish line, 21st Century Fox reported steady fiscal first quarter results, with revenue up 2% and cash flow rising 4.6% in the period.
Fox agreed to sell its FX, FXX and National Geographic cable channels, its 21st Century Fox film and TV production studios, and its 30% interest in online video pioneer Hulu to Disney in July for $71.3 billion. The deal, which received a conditional nod from European regulators on Nov. 6, is expected to close sometime in the first half of 2019.
Fox reported overall revenue of $7.2 billion in the period, fueled by a 19.8% increase at its television unit and a 3.6% gain at its cable channels.
Operating income before depreciation and amortization (OIBDA), a unit of cash flow, increased 4.6% overall to $1.87 billion, fueled by the television unit (up 37.7%) and filmed entertainment (up 8.2%).
In a research note, Sanford Bernstein media analyst Todd Juenger said the gains in broadcast TV were fueled by political ads, The World Cup and better than expected ratings for NFL games.
Juenger noted those factors all were expected and should have been baked into consensus estimates, "and Fox still beat."
On the cable side, affiliate revenue was up 9% (compared to an 11% gain last year) and advertising revenue rose 7%, mainly due to Fox News.
For broadcast, retransmission consent revenue rose 19% and advertising revenue rose 22% in the quarter.
"Investors preparing for New Fox care most about TV and [Fox News Channel]," Juenger wrote. "That seems to be where the strongest operating performance is clustered (at least as positioned by the press release)."
Fox, citing its pending deal with Disney, said it will not hold a conference call with analysts today to discuss quarterly results.
After the Disney deal closes, Fox will focus on live sports and news, retaining its broadcast TV station and Fox broadcast network, cable new channels Fox News Channel and Fox Business Network, and sports channels FS 1, FS 2 and Big Ten Network.
"We continue to deliver against our growth plan even as we make important strides toward completing our Disney transaction and launching Fox in the first half of 2019," Fox executive chairman Lachlan Murdoch said in a statement. "We have assembled a stellar leadership team for Fox, giving us further confidence in the new company's ability to capture opportunities in live programming while delivering long-term value for shareholders. Our quarterly performance builds on the operational and financial achievements of last year and sets up our businesses for continued momentum under both the enlarged Disney and the future Fox."
The smarter way to stay on top of the multichannel video marketplace. Sign up below.
Thank you for signing up to Multichannel News. You will receive a verification email shortly.
There was a problem. Please refresh the page and try again.