FAANG Stocks Pounded in Tech Sell-Off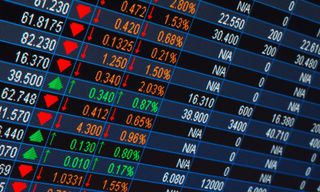 A general sell-off in the tech sector, combined with some individual company concerns, took much of the bite out of FAANG stocks on Wednesday.
Shares of Facebook, Amazon, Apple, Netflix and Google all declined Wednesday as the ongoing decline in the tech sector continued. Netflix shares continued their slide on Wednesday, down 5% ($14.92 per share) to $285.77 each. The stock closed at $320 per share on March 26.
Fears of increased regulatory oversight have pummeled the sector all week – the S&P 500's information technology sector, down about 5.8% for the week, fell nearly 1% on Wednesday.
Amazon dipped 4.4% ($65.63 each) to $1,431.42 per share after a report that President Trump is considering adjusting its tax treatment because he is concerned about how the online retailer is decimating mon-and-pop businesses.
Facebook stock caught a break after the Cambridge Analytica scandal, finishing the day Wednesday at $153.03 each, up 81 cents or 0.5%. The stock, however, is still down about 17% from its close on March 16.
Apple stock fell about 1.1% ($1.86 per share) to $166.48 each after Goldman Sachs lowered its estimates for iPhone demand in the March and June quarters.
Google stock declined slightly for the day – it closed at $1,004.56, down 54 cents or 0.05%.
The smarter way to stay on top of the multichannel video marketplace. Sign up below.
Thank you for signing up to Multichannel News. You will receive a verification email shortly.
There was a problem. Please refresh the page and try again.