Disney Takes $353M Writedown of Vice Media Investment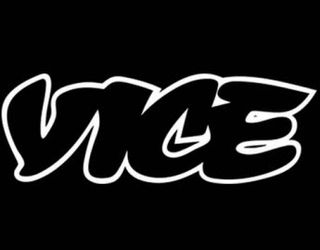 Troubled Vice Media was dealt another blow by one of its biggest investors, after The Walt Disney Co. took a $353 million writedown of its investment in the company, its second in less than a year, and a further indication of the once high-flying media darling's continued descent.
The $353 million writedown comes on the heels of a $157 million writedown Disney made of the investment in November. Disney had invested more than $400 million in Vice in 2015, which helped drive the valuation of the company past $4 billion. Disney's interest also drew in other investors -- in 2017, private equity player TPG invested $450 million into the programmer, pushing its valuation above $5.7 billion. That boost in valuation also helped raise the value of Disney's investment in the company, hence the $510 million total writedown.
Disney owns about 21% of Vice, and in addition its holdings include half of the investments made by A+E Networks (a 50-50 joint venture with Hearst) and a 6% stake held by 21st Century Fox it acquired when it completed the purchase of certain Fox assets in March.
Since then Vice has undergone a series of growing pains, missing revenue targets and initiating layoffs to rein in costs. In 2018, founder and CEO Shane Smith stepped down in the wake of a sexual harassment scandal, and former A+E Networks (another big investor) CEO Nancy Dubuc stepped in to right the ship. Dubuc has been CEO of Vice for about a year, and at its recent Digital Newfronts, said it would consolidate its digital properties.
Vice includes a TV network -- Viceland, owned jointly with A+E Networks -- produces a daily news show for HBO (Vice News Tonight), owns advertising company Virtue and its Vice Studios has co-produced documentaries for Netflix (Fyre: The Greatest Party that Never Happened). Earlier this month, the company received about $250 million in debt financing from a group of investors including billionaire George Soros.
"Vice is firing on all cylinders and on target to meet, if not exceed, its financial targets for the third straight quarter," a Vice spokeswoman said in a statement. "Our new executive team's strategic plan is well underway and with the recent capital raise, we will continue investing in the long-term growth of our five global businesses - television, studio, digital, news and our advertising agency, Virtue. As the media industry consolidates and fewer players control the information and entertainment that the world consumes, Vice will always be there with a megaphone for the more than half of the people on this planet under the age of 30 who crave independent world-class content."
The smarter way to stay on top of the multichannel video marketplace. Sign up below.