Disney Sets July 27 Meeting for Fox Merger Vote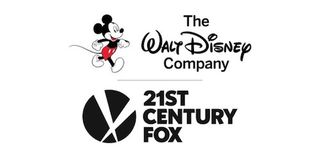 The Walt Disney Co. has set July 27 for its shareholders' meeting to vote on its $71.3 billion purchase of certain 21 Century Fox assets, putting added pressure on Comcast to come up with a better deal or forever hold its peace.
Fox shareholders will vote on the deal on the same day.  
Disney had to postpone a July 10 shareholders meeting to vote on an earlier Fox agreement after Comcast made an unsolicited $65 billion all-cash bid for the assets on June 13. Disney countered with its current $71.3 billion cash and stock offer for the assets on June 20.
Related: Comcast Makes All-Cash Bid for Fox Assets 
Reports have said Comcast has been seeking partners to help it boost its offer for the Fox properties. But the July 27 date at least gives the company a deadline to come up with an offer. Further adding to Comcast's woes, the U.S. Dept. of Justice approved the Disney-Fox deal on June 27, on the condition that Disney divest of Fox's 22 regional sports networks at least 30 days after the deal closes. Fox directors had worried that regulatory approval would be difficult to obtain in a Comcast deal.
The smarter way to stay on top of the multichannel video marketplace. Sign up below.
Thank you for signing up to Multichannel News. You will receive a verification email shortly.
There was a problem. Please refresh the page and try again.