Dish Names Ericsson as Key Partner in Wireless Plunge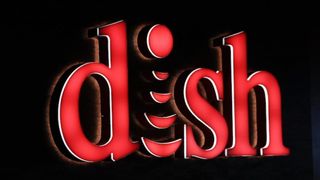 As it seeks to build out wireless infrastructure to support its sizable spectrum holdings, Dish Network said that Ericsson will will deliver radio access and core network technology for its Narrowband Internet of Things (NB-IoT).
Separately, tower builder SBA Communications confirmed in its third-quarter earnings call Monday that it is seeing a "fair amount of activity" from Dish as the transitioning satellite TV company looks to complete its NB-IoT network in March 2020. In fact, SBA CEO Jeffrey Stoops said the level of business is "most notable" for his company outside the Big Four U.S. wireless operators—Verizon, AT&T, Sprint and T-Mobile.
Related: Ergen: Narrowband Net Will Be 'Big Dish' IoT Play; 5G to Follow
Ericsson said it completed the initial radio frequency (RF) design for the NB-IoT project earlier this year. Ericsson and Dish have validated NB-IoT data transmissions based on 3GPP standards, including extended range connections up to 100 kilometers from a base station.
"Dish is in the unique position of building a greenfield network, starting with NB-IoT, with a clear path to 5G," said Niklas Heuveldop, president and head of Ericsson North America, in a press release. "We are excited that Dish has decided to partner with Ericsson to address the IoT opportunity. We believe that NB-IoT holds great potential for both consumers and businesses across the U.S."
"Ericsson's wireless expertise has been central to our initial deployment," added Tom Cullen, Dish executive vice president of corporate development. "In addition to planning and deployment, Ericsson will be a key partner in certifying compliance with DISH's coverage specifications."
The smarter way to stay on top of the multichannel video marketplace. Sign up below.
Thank you for signing up to Multichannel News. You will receive a verification email shortly.
There was a problem. Please refresh the page and try again.