Dish Launches OnTech Smart Home Services Unit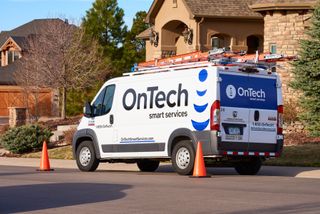 Dish Network has announced OnTech Smart Services, a new direct-to-consumer unit specializing in consulting consumers on, and installing, home automation and security products.
Dish is launching the service in 11 cities: Atlanta, Dallas/Fort Worth, Denver, Houston, Kansas City, Los Angeles, New York, Sacramento, Salt Lake City, San Francisco and St. Louis.
OnTech will help consumers with installation, set-up and education for smart home brands including Google Nest, Ring, Linksys, Roku, Yale, Polk Audio and Klipsch Audio.
Comcast has steadily built up its home automation and security business over the last five years, and Dish notes that its effort here dates back to an in-house unit in 2011 called Dish Smart Home Services. But other U.S. telecom companies are now only dipping their toes into the water.
It's unclear as to exactly how Dish is conducting this launch, and whether it has enlisted an integration partner. Notably, Naveen Somasekhar Aradhya, director of software engineering for the new Dish unit, described in social media a "marathon" two-and-a-half-month effort to get the new group off the ground.
"OnTech connects a growing group of consumers who want the convenience of a smart home, but don't have the time or know-how to get the most out of the latest devices," said Nick Rossetti, senior VP of OnTech Smart Services, in a release. "Our goal is to connect people with things to make life easier and technology more accessible."
The smarter way to stay on top of the multichannel video marketplace. Sign up below.
Thank you for signing up to Multichannel News. You will receive a verification email shortly.
There was a problem. Please refresh the page and try again.