Comcast Unit Launches Enterprise IoT Network in San Francisco Bay Area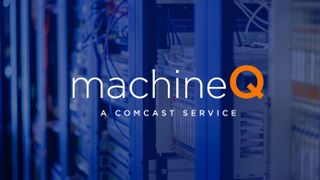 machineQ, Comcast's enterprise-focused Internet of Things unit, said it has launched its LoRAWAN-based network in the San Francisco Bay Area.
RELATED: Comcast's MachineQ Unit Gets Down to Business
Its latest deployment, which will focus on area startups and developers and tap into the low-power LoRAWAN network, spans cities such as Cupertino, Hayward, Menlo Park, Mountain View, Oakland, Palo Alto, Redwood City, San Francisco, San Jose, Santa Clara and Sunnyvale.
RELATED: Semtech Accelerates Vesting of Comcast Warrant
Among early use cases there, PNI Sensor of Santa Rose is using machineQ's network for PlacePod, a smart parking system that provides real-time vehicle detection and locations of available parking spaces for on- and off-street public and private parking management.
machineQ's move into the San Francisco Bay Area follows rollouts that are planned or underway in several other markets, including Philadelphia, Chicago, Atlanta, Baltimore, Boston, Denver, Detroit, Indianapolis, Miami, Minneapolis, Oakland, Pittsburgh, Seattle, and Washington D.C.
"It was a no brainer to deliver a dense IoT network in the Bay Area, the epicenter of IoT, because it reduces costs for developers and startups in the region and opens up new business cases for the solutions they are building," Alex Khorram, machineQ's GM, said in a statement. "The early success we've had working with solution providers reinforces that there is a need for low-power, cost-effective technologies such as LoRaWAN in the rapidly growing enterprise IoT space here in the U.S. and beyond."
machineQ, which counts Semtech as a key tech partner, announced the deployment amid its sponsorship of Project Kairos in the Start-Up City Showcase at IoT World, which runs May 16-17 in Santa Clara.
The smarter way to stay on top of the multichannel video marketplace. Sign up below.
Thank you for signing up to Multichannel News. You will receive a verification email shortly.
There was a problem. Please refresh the page and try again.