Comcast's Metrological Acquisition Bolsters RDK, Pushes Back on Android TV Invasion, Analyst Says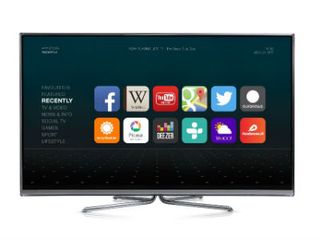 Comcast's quiet acquisition of Dutch technology company Metrological was a strategic move intended to bolster its RDK Management consortium and put competitive pressure on Android TV in the U.S. and European set-top business.
So said the UK's Rethink Research, which said Comcast "acquired a gem of a vendor with a revered team capable of boosting RDK recognition in Europe while defending the ranks against Android TV's belated invasion into the U.S."
Related: Android TV's U.S. Invasion Has Officially Begun
Comcast confirmed news originating out of the IBC Show in Amsterdam this week that it had purchased the local technology company. It also confirmed that Metrological's staff would report to Steve Heeb, Comcast's VP and GM of licensing and strategic development.
Notably, Heeb is also in charge of RDK Management, a consortium run by Comcast, Liberty Global and Charter Communications. RDK Management is the umbrella org for the Reference Design Kit, a pre-designed software stack that powers pay TV set-tops, broadband gateways and other operator CPE.
For its part, Metrological had been employed by Comcast and Liberty Global to natively embed apps including Netflix into video systems like X1. And more broadly, RDK has been working with Metrological since year to provide pay TV customers access to the Metrological App Store, which has more than 300 OTT apps.
Over the last 24 months, RDK has watched as Google's Android TV platform has become a preferred set-top software base in Europe, with operators looking for an inexpensive means to provide their customers access to popular OTT apps. Android TV lets users shop the Google Play store for Netflix, Amazon Prime Video and hundreds of other OTT apps.
In April, Google told MCN that Android TV had been deployed with more than 140 pay TV operators worldwide, and that it was starting to make traction in the U.S.
For its part, Metrological had been looking at ways to get involved with Android TV, too. But the Comcast deal has the potential to swing the momentum back in RDK's favor.
"Presumably the [Comcast] acquisition signals the end of Metrological's exploration into the Android TV operator tier arena," Rethink Research analyst Thomas Flanagan wrote.
Weekly digest of streaming and OTT industry news
Thank you for signing up to Multichannel News. You will receive a verification email shortly.
There was a problem. Please refresh the page and try again.