Comcast Locks Down Bug That Could Expose WiFi Credentials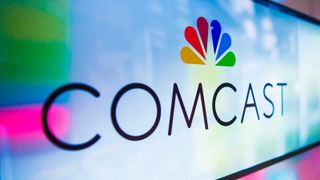 Comcast said it moved quickly to disable a vulnerability in its activation portal for broadband gateways that could enable someone to obtain a customer's WiFi network name and password using a customer's account number and address, rather than going through an additional layer of authentication, such as also having to provide a cell phone number.
As ZDNet first reported, two security researchers discovered the vulnerability, noting that a customer's WiFi credentials could be uncovered if someone, for example, obtained a discarded bill or email from the cable operator. The researchers said the method could also be used to change WiFi network names and passwords and lock out the customer temporarily.
Using that method, a person could obtain machine data, but not customer data.
Comcast said it removed the option that caused the vulnerability soon after it was alerted to it, and has also launched an investigation.
"There's nothing more important than our customers' security," a Comcast spokesperson said in a statement. "Within hours of learning of this issue, we shut it down. At no time did this site enable anyone to access customers' personal usernames and passwords and we have no reason to believe that any account information was accessed. We are conducting a thorough investigation and will take all necessary steps to ensure that this doesn't happen again."
The smarter way to stay on top of the multichannel video marketplace. Sign up below.