Comcast Increases International Channel Offerings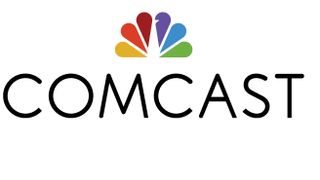 Comcast said Tuesday (June 5) that it has expanded the amount of international content available through its Xfinity and Xfinity Stream TV, adding 42 new channels.
Coupled with the networks available via the recent addition of Sling International on X1, Comcast customers now have access to a total of 415-plus international networks in more than 20 languages, Comcast said. 
The content also is organized and curated to make search and discovery by geography or language simple and easy. For example, X1 customers can just say "International" to go directly to the International destination on Xfinity on Demand.
Additionally, customers can use their voice to discover programming relevant to a specific region of the world - "Asian Entertainment," "South Asian Entertainment," "European Entertainment," or "Brazilian Entertainment" are all voice commands that take the viewer directly to a curated assortment of channels, shows, movies, music and more.
"Xfinity X1 is now the go-to platform for the best international programming and viewing experience," said Comcast Cable executive director, international strategy Rebecca Simpson in a statement. "With the demand for multicultural content increasing, we are thrilled to complement our existing array of international programming by adding more channels all thoughtfully curated into an easy way to navigate, discover and enjoy."
X1 customers can access the current international programming that is part of their subscription, or subscribe to additional channels and/or packages of interest, which include:
TV shows and movie collections from countries including Brazil, China, France, Germany, Greece, Israel, Italy, Japan, the Philippines, Poland, Portugal, Russia, Saudi Arabia, South Asia, and Vietnam.
Multicultural networks available on the Sling International X1 app, featuring content from different countries in 21 languages, including Chinese (Beijing TV, CCTV News and iCable News), South Asian dialects (GEO TV, Jus Punjabi, Aaj Talk, and Bollywood News), and Arabic (Al Jazeera, ART Movies, and MBC).
Programming, music and more from around the world from popular streaming services Netflix and YouTube available over the internet on X1.
Starting at $6.99 per month, International channels and packages can be added to a customer's Xfinity TV subscription by visiting the International destination on X1, going to https://www.xfinity.com/, or by contacting the Comcast Call Center, which also provides in-language support for Cantonese, Mandarin, Korean, Tagalog and Vietnamese speakers.
The smarter way to stay on top of the multichannel video marketplace. Sign up below.
Thank you for signing up to Multichannel News. You will receive a verification email shortly.
There was a problem. Please refresh the page and try again.