Charter X1 Talks Continue, Xfinity Flex Now Part of the Discussion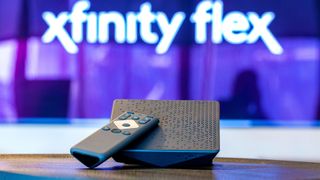 Charter continues to talk to Comcast about licensing X1 video technology, and those discussions appear to have evolved to include Xfinity Flex, the video streaming service being offered to Comcast's broadband-only customers.
"We have discussed that with Comcast. It's an interesting idea," Charter Communications Chairman and CEO Tom Rutledge said, responding to an analyst question during this morning's third-quarter earnings call.
Rutledge said Charter is "considering" a technology license for Flex. "It has advantages," he noted.
In May, Rutledge surprised the video industry, noting that Charter has had talks with Comcast to license the X1 video tech platform. Already, Cox Communications, along with Canada's Rogers Communications, Shaw Communications and Videotron, make X1 the technological backbone of their video service offerings.
Charter has had its own video distribution system, which it calls Spectrum Guide, in place since 2014. Spectrum Guide is based on technology provided by ActiveVideo, a company Charter jointly purchased with the erstwhile Arris (now part of CommScope) in 2015.
"Spectrum Guide has been deployed to millions of set-top boxes across our footprint providing a reliable, modern navigation experience, and virtualization has been key to that success," said Jake Perlman, senior VP of software development at Charter, said in a statement last month.
However, with Charter continuing to emphasize wireline broadband growth—and wireless broadband convergence—video becomes less and less of a factor for the MSO.
At Cable-Tec Expo in New Orleans earlier this month, one video tech vendor told MCN that discussion about Charter surrendering the task of continuing to develop video delivery tech to Comcast and X1 "keeps coming up."
As for Flex, it's the latest extension of X1—a skinny service offered, ostensibly, for free to Comcast and Sky broadband customers. (As tech blogs including the Verge noted, however, the true cost of Flex should probably include the $13 a month users are required to pay to lease a modem and router.)
Comcast sees Flex as a key distribution point for Peacock, the soon-to-launch, ad-supported streaming service being hoisted by the company's NBCUniversal division.
Charter sees value in a skinny client device like Flex, too.
"We have a significant number of app-based relationships that we've developed on multiple devices," Rutledge told investors. "That strategy is working for us but putting inexpensive devices out with our service makes some sense to us."
The smarter way to stay on top of the multichannel video marketplace. Sign up below.
Thank you for signing up to Multichannel News. You will receive a verification email shortly.
There was a problem. Please refresh the page and try again.