Charter Doles Out Credits as Part of NY AG Settlement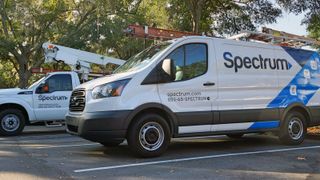 Charter Communications began parsing out $62.5 million in refunds to its customers in New York state on Tuesday, part of a $174.2 million settlement it reached with the New York State Attorney General last year.
Charter agreed to the settlement in December, a record for a consumer internet business, in connection to a suit brought by the state claiming it defrauded customers by delivering less than advertised internet speeds.
Affected consumers throughout the state began receiving credits on their March bills of between $75 and $150, depending on what broadband equipment they were using.
According to the AG's office, current Charter broadband subscribers that leased a DOCSIS 2.0 modem with 20 Megabits per second service or higher or an 802.11n wireless router on a tier of 200 Mbps or higher, or who subscribed to a legacy Time Warner Cable plan of 100 Mbps or higher (as of Feb. 1, 2017) will receive a credit of $75. Subscribers who leased a DOCSIS 2.0 modem on a tier of 20 Mbps or higher for 24 months or more will receive an additional credit.
Internet only subscribers will receive one month of Charter's Spectrum TV Choice streaming service, where they can (depending on their location) get access to broadcast TV, a choice of 10 pay TV networks and Showtime for one month.
Customers who subscribe to both Charter internet and video service have the choice of receiving either HBO free for three months or Showtime free for six months. Consumers have until May 30 to select the no extra charge premium services they want.
The settlement was made by former AG Barbara Underwood, who called the deal at the time "a wake-up call" to businesses serving New York customers to either live up to their promises or face the consequences.
Current state Attorney General Letitia James said in a press release that consumers started receiving their payments on Tuesday, March 19.
"Today, New Yorkers will start to receive the tens of millions of dollars and additional services owed to them due to the company's failure to provide quality services to its customers," James said in the release. "In issuing the largest-ever consumer payout by an internet service provider, my office is proud to set a higher standard for the way that internet providers accurately market services."
The smarter way to stay on top of the multichannel video marketplace. Sign up below.