Charter Completes Rollout of AudienceApp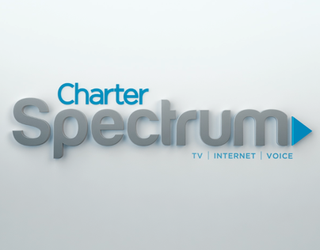 Charter Communications said its ad sales business Spectrum Reach, has completed the rollout of AudienceApp, the data-driven TV planning tool developed in partnership with advanced data analytics company 605.
AudienceApp is now available in over 80 markets since first launching in Austin in August 2017. The state-of-the art tool allows marketers to execute more effective advertising campaigns by utilizing Spectrum's proprietary household viewing data to better identify and target the right consumers.
AudienceApp uses anonymized and aggregated subscriber viewing data, combined with third-party consumer data, to target specific consumer attributes. To date, AudienceApp has led to the production of nearly four million ads that have run across top categories from automotive, healthcare, retail, legal, education, and real estate.
Related: Dolan Family Ventures Launches Data and Analytics Company
"Part of our goal in launching AudienceApp was to differentiate ourselves in the market by bringing the ease and functionality of traditional digital platforms, paired with our proprietary household viewing data, to linear television," said Charter EVP and Spectrum Reach president David Kline in a statement. "The tool has exceeded our expectations. Our clients are seeing the benefits of buying television using this targeted audience-based linear approach, and the response has been overwhelmingly positive."
Spectrum Reach and 605 developed AudienceApp as part of a strategic data partnership announced last year.
"605 and Charter are firmly committed to driving the adoption of audience-based advertising and improving targeting and measurement solutions," said 605 co-founder and president Ben Tatta in a statement. "The AudienceApp, which is powered by 605's proprietary data platform, is a great example of how data, analytics and technology can be leveraged to strengthen Spectrum Reach's advertising business, and its ability to optimize clients' TV ad investments. We are truly excited about our partnership with Charter and this important milestone in deploying the AudienceApp to salespeople in some of the largest DMAs in the US."
Related: Charter Introduces Advanced Ad Products at NewFronts
Spectrum Reach said it is planning on working with 605 to add more features and enhancements to AudienceApp for a more integrated user experience in the coming months, including Salesforce integration, the ability to create annual campaigns as well as support for the New York Interconnect, regional networks, and custom audience segments.
Thank you for signing up to Multichannel News. You will receive a verification email shortly.
There was a problem. Please refresh the page and try again.