Cable Operators Prepared for Hurricane Michael's Wrath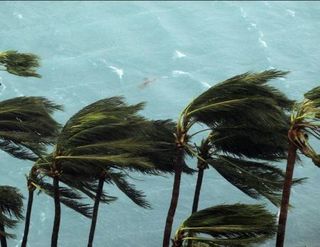 Cable operators spent the past week in preparation for Hurricane Michael, a Category 4 storm that made landfall in the Florida panhandle Wednesday afternoon with winds up to 155 mph.
According to reports, Hurricane Michael made landfall at 1:30 p.m. Wednesday (Oct. 10) at Mexico Beach, about 20 miles southeast of Panama City, Fla. By 5:05 p.m. the eye of the storm was leaving Florida, but the hurricane was still a Category 3 disturbance, packing sustained winds of up to 125 mph as it neared the Florida/Georgia/Alabama border.
The storm was expected to bring heavy rains, high winds and record storm surges, and has been called the strongest hurricane to ever hit the Gulf Coast side of Florida.
Comcast, which has customers in Panama City and Tallahassee Fla.; and Dothan, Ala., has been making its network of more than 8,000 WiFi hotspots throughout the affected areas available to all residents and emergency personnel for free. The company also has been offering safety tips and information on how to stay connected during the storm on its Twitter feed and other social media outlets.
[embed]https://twitter.com/ComcastSouth/status/1050084429249609728[/embed]
"As you'd imagine, there's been a tremendous amount of preparation work that's been done pre-storm, staging trucks, fuel, equipment and staff in and outside of the Florida region to ship in from other markets as needed," said Comcast regional spokesman Brian Farley.
Cox Communications has systems in Pensacola and portions of the Gulf Coast and is expanding the availability of The Weather Channel in those areas.
Cox said the temporary authorization for all its Starter TV customers will extend through Friday, Oct, 12 in the Florida Gulf markets of Pensacola, Fort Walton Beach, Crestview, Destin, Niceville, Sandestin, Walton County, and Freeport. Customers can tune to channel 38 or 1038 to access TWC. With the exception of Freeport, Starter customers will also have access to "Weather Nation", WPMI DT2 on channel 696.
At AT&T, (opens in new tab) the focus too is on providing connectivity to residents and emergency personnel that need it. On its website, (opens in new tab) AT&T said its local and regional Network support teams, its Network Disaster Recovery (NDR) team, and the AT&T FirstNet team, have staged network assets along the Gulf Coast for quick deployment if needed, including:
· 32 COWS (Cell on Wheels) and COLTs (Cell on Light Trucks)
· 7 Emergency Communications Vehicles (ECVs) and Emergency Communications Portables (ECPs)
· 1 Hazmat and Mobile Command Center
Mediacom Communications has also been working hard in preparation of the storm. According to its website, it has taken the following steps: 1. Portable and back-up generators are secured in coastal areas, and topped off with fuel supplies. Fuel, clean up equipment, and restoration supplies are stockpiled.
2. Additional field resources are on standby to conduct post storm damage assessments and quickly begin restoration activities following the storm.
3. Critical systems and infrastructure are secured to withstand potential water and hurricane force wind damage in flood prone areas.
4. We have rescheduled service and installation appointments in affected areas.
5. Operations are closed in all Florida offices for employee safety on Wednesday, and will be closing early in many Georgia areas. We will re-open operations once it is deemed safe to travel following the storm.
Mediacom also is offering free Community WiFi from its hotspots in Gulf Shores, Ala.; and Valdosta, Ga.; to provide some temporary internet access for people who have evacuated to these areas, and for members of these communities. Customers can find important information and tips to prepare for a major storm by visiting the NOAA.gov website, or by clicking here.
At Charter Communications, which has a small presence in Panama City and Pensacola, spokesman Rich Ruggiero said the company's storm preparation has been in effect all week — prepositioning staff, fuel, vehicles, supplies and other assets. The impact early on has been minimal – a few stores were closed and routine work has been rescheduled, but it was stressed that it was too early to tell what effect the storm will have on those markets.
Thank you for signing up to Multichannel News. You will receive a verification email shortly.
There was a problem. Please refresh the page and try again.