Cable One Launches Managed WiFi for Small, Medium Business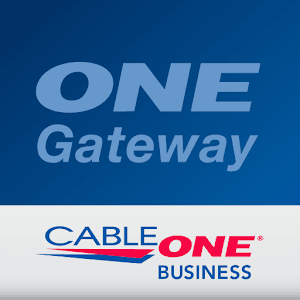 Cable One said it has launched a new managed WiFi service for small and medium-sized business that offers expanded coverage and can be self-managed by customers.
The new Managed WiFi service, called "ONE Gateway," covers up to 10,000 square feet when deployed and allows business customers to manage their own WiFi settings through a mobile application.
The "ONE Gateway" app is available at no charge from Apple and Android mobile app stores. Through the app, business customers will be able to manage their WiFi network settings, including the SSID name, password, security settings and channel settings.
"Our new Managed WiFi service offers the added features and easy-to-use functionality our customers have been asking for," said Cable One vice president of business services Chris Boone in a statement. "In addition to enhanced security, business customers now have access to popular features such as self-management, a guest network and multiple SSIDs."
Cable ONE Business customers can add the managed WiFi service to any business internet plan for $9.95 per month. Up to five coverage extenders can be added for $5.95 each per month.
The smarter way to stay on top of the multichannel video marketplace. Sign up below.
Thank you for signing up to Multichannel News. You will receive a verification email shortly.
There was a problem. Please refresh the page and try again.