Cable One Broadband ARPU Hits Industry High $70.80 in Q1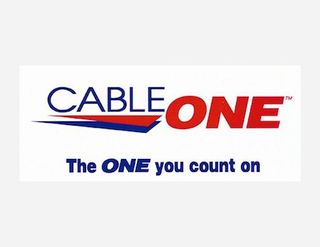 Cable One said its average revenue per user was up 5.5% to $70.80 in the first quarter, giving it the highest ARPU on residential broadband among publicly traded U.S. cable companies, according to MoffettNathanson.
The Phoenix, Ariz.-based cable operator finished the first quarter with just over 305,000 residential video users left, a decline of more than 29,000 year over year.
MoffettNathanson said that the Cable One video base is declining so fast that it's affecting the mix of broadband-only customers, driving up ARPU.
Cable One also introduced new pricing and packaging in the first quarter—about 10% of the operator's broadband customers are now paying an extra $40 a month for unlimited data.
MoffettNathanson has long been concerned that Cable One will price itself out of broadband growth. But the company added 10,600 residential high-speed internet users in the first quarter.
Total revenue for the first quarter was up 4.8% $207.6 million, with residential data revenue increasing by 8.3% to $129.8 million. Business services revenue was up 25.1% to $47.1 million.
The smarter way to stay on top of the multichannel video marketplace. Sign up below.
Thank you for signing up to Multichannel News. You will receive a verification email shortly.
There was a problem. Please refresh the page and try again.