Broadband Helps Drive Q4 Growth at Altice USA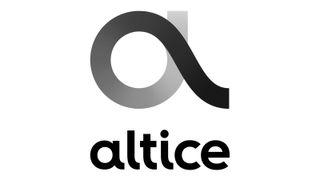 Revenue rose 4% and cash flow was up nearly 8% in the fourth quarter at Altice USA, driven by stable growth in broadband and improved video performance.
Altice ended the quarter with 15,000 fewer video subscribers, an improvement over the loss of 25,000 pay TV customers in the prior year.Broadband gains at 22,000 in the period were on par with the prior year gain of 25,000 customers.
That performance helped drive revenue up by 4% to $2.45 billion and cash flow up 7.8% to $1.1 billion in the quarter. For the full year, revenue rose 2.1% to $9.6 billion and cash flow increased by 4.6% to $4.2 billion.
"Altice USA has once again delivered great financial performance, meeting all of our guidance targets for 2018, and hitting many more operational milestones," Altice USA Chief Executive Officer Dexter Goei said in a press release. "Throughout the year, we drove improved subscriber trends and accelerated revenue growth, achieved our highest ever margins, and generated material growth in free cash flow. We enter 2019 continuing on our fast- paced journey defined by innovation and simplicity to deliver state-of-the-art connectivity services, advanced business solutions and high-quality content."


Altice USA met its 2018 guidance expectations of 2.5% to 3% revenue growth for the full year. Capex at $1.15 billion was in line with guidance of capital expenditures of less than $1.3 billion.
For 2019, Altice USA said it expects revenue growth of 2.5% to 3% with capex expected to rise slightly to between $1.3 and $1.4 billion.
The smarter way to stay on top of the multichannel video marketplace. Sign up below.