Broadband Drives EBITDA Growth at Comcast Cable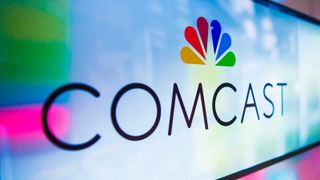 Video subscriber losses rose slightly in the first quarter for Comcast Cable, but that was offset by strong performance in its broadband segment during the period.
Comcast lost about 121,000 video customers in Q1, up slightly from the 96,000 customers the unit lost in the prior year. But the country's largest cable operator added 375,000 high-speed data customers in the quarter -- about even with the 379,000 it added in Q1 2018 -- which helped drive revenue up 4.2% to $14.3 billion and earnings before interest, taxes, depreciation and amortization (EBITDA, a measure of cash flow) up 9.8% to $5.7 billion. It was the highest quarterly EBITDA growth the cable unit has had in a decade.
At NBC Universal, revenue dipped 12.5% to $8.3 billion, reflecting tough comparisons to the prior year which included the PyeongChang Olympics and Super Bowl LII. Adjusted EBITDA rose 2.9% to $2.3 billion, mainly because of gains at its Filmed Entertainment units. At its cable networks, revenue fell 9.2% to $2.9 billion, reflecting decreases in distribution and advertising revenue. Excluding $378 million generated by the Olympics in Q1 2018, revenue would have increased 3.2% in the period. Advertising revenue was down 12.8% in the quarter, also reflecting tough comparisons to the 2018 Olympics. Adjusted EBITDA increased 0.7% to $1.3 billion in the period.
At its broadcast TV unit, revenue fell 29.4% to $2.5 billion in Q1. Excluding revenue of $770 million from the Olympics and $423 million from Super Bowl LII in the prior year, overall revenue at the unit would have risen 7.1% in the period.
"Comcast is off to a terrific start in 2019, financially, operationally and strategically.In the first quarter, we delivered strong EBITDA and earnings per share growth, as well as robust free cash flow," Comcast chairman and CEO Brian Roberts said in a press release. "Comcast Cable had the best quarterly EBITDA growth in over a decade, while NBCUniversal again posted favorable results. We also continued to strengthen our leadership position in valuable customer relationships and premium content. ...Across all parts of the company, our teams are executing at a high level and collaborating to drive growth and innovation.I'm excited about this quarter's results and the opportunities ahead."
At Comcast's new Sky unit, revenue decreased 5% to $4.8 billion, mainly due to currency issues. Excluding the currency impact, revenue rose 1.9%, driven by increases in content sales -- up 38% to $370 million, mainly from wholesaling sports programming. Adjusted EBITDA dipped 17%, affected by increased costs for sports rights. Sky added about 112,000 customer relationships in the period, ending Q1 with 23.7 million subscribers.
Consolidated revenue increased 17.9% to $26.9 billion and adjusted EBITDA was up 18.1% to $8.6 billion, reflecting the addition of Sky.
The smarter way to stay on top of the multichannel video marketplace. Sign up below.
Thank you for signing up to Multichannel News. You will receive a verification email shortly.
There was a problem. Please refresh the page and try again.