AT&T Sells Puerto Rico, U.S. Virgin Islands Assets to Liberty for $1.95B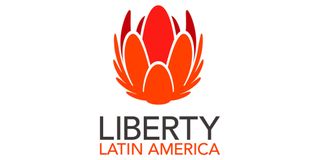 Liberty Latin America has agreed to purchase AT&T's wireless and wireline assets in Puerto Rico and the U.S. Virgin Islands for $1.95 billion in cash, the company said Wednesday.
Liberty Latin America, which was spun off from John Malone's LibertyGlobal as an independent publicly traded company in 2018, already has an extensive presence in Puerto Rico. This deal, according to Liberty Latin America CEO Balan Nair, will allow the company to expand its product portfolio to include a popular post-paid mobile offering and increase its distribution channels on the island.
News of the deal boosted Liberty Latin America stock was up nearly 3% in early trading Wednesday to $17.06 per share.
"The combination of AT&T's leading mobile businesses with Liberty Puerto Rico's leading high-speed broadband and TV business will create a strong and competitive integrated communications player, with a combined annual revenue of over $1.2 billion in Puerto Rico and $4.6 billion across LLA," Nair said in a press release. "By continuing to invest in digital infrastructure, innovation, 5G networks and a friendly customer service experience, we are confident that this new combination will support our long-term growth profile and that this deal will be free cash flow accretive on a per share basis."
The sale should also serve to calm some investors who had been advocating for AT&T to sell off non-core assets to help pay down its $80 billion in debt. In September, investor Elliott Management called for the company to sell off its DirecTV and WarnerMedia units to focus on its core wireless business. While this deal is not early as extreme, it shows that the company is at least paying attention.
The assets involved in the deal include AT&T's consumer mobile and B2B services in Puerto Rico and the U.S. Virgin Islands, but exclude its DirecTV customers in those areas. In Puerto Rico, which Liberty said accounts for about 90% of the total assets being acquired, AT&T is the top provider of mobile services, and has agreed to support Liberty Latin America for up to 36 months following the closing of the deal to enable an efficient transition.
Liberty Latin America will finance the transaction through a combination of $2.2 billion in borrowings on the combined assets and Liberty Puerto Rico (including refinancing $922.5 million in existing term loans at Liberty Puerto Rico) and the remaining $750 million from Liberty Latin America's committed liquidity of $2.0 billion on June 30.
Liontree LLC and Credit Suisse are acting as financial advisers to Liberty Latin America on the transaction.
The smarter way to stay on top of the multichannel video marketplace. Sign up below.
Thank you for signing up to Multichannel News. You will receive a verification email shortly.
There was a problem. Please refresh the page and try again.