AT&T, Altice USA Reach Carriage Deal for i24News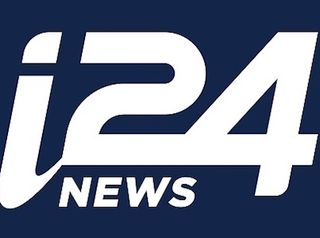 AT&T said it has reached an agreement to carry Altice USA's international news and current affairs channel i24 News to its U-Verse and DirecTV subscribers.
U-Verse customers began receiving access to the channel on Nov. 18, with the service launching on DirecTV in the near future, the company said.
"We're thrilled to bring i24News' unbiased and unfiltered international and domestic news to U-Verse and DIRECTV lineups across the country," said Altice news and advertising president Jon Steinberg in a press release. "With this agreement, i24News will be available in millions of additional households across the U.S., providing viewers with an independent voice in breaking news at a time when it's never been more important."
The channel is carried on Altice USA Optimum systems in the New York metro area and on its Suddenlink properties in the Midwest, Southwest and Southeast portions of the country. In November, Verizon Communications' FiosTV customers began receiving i24News along with its News 12 and Cheddar news channels.
"AT&T is pleased to provide quality, around-the-clock news coverage to our DIRECTV and
U-Verse customers with the addition of i24News to the channel lineup," AT&T chief content officer Dan York said in a press release.
AT&T U-Verse customers can find i24News on Channel 223 or 1223; once launched, it will be available on DirecTV on Channel 343.
The smarter way to stay on top of the multichannel video marketplace. Sign up below.