Altice USA, Verizon Partner on Local News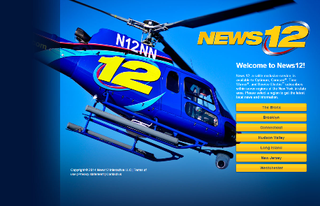 Less than one month after announcing it would shutter its own Fios1 local news operations, Verizon Communications and Altice USA have struck a partnership that will bring the cable company's News 12, i24News and Cheddar news programming to Fios TV customers over the next year, beginning in November.
Verizon said in mid-August that it would shutter its local news division on Nov.16. With the Altice USA partnership, Fios customers will gain access to News 12 in November, followed by content from i24News and Cheddar in 2020.
"We're all about choice for our customers, and these channel additions bring our customers even more options for robust news and hyperlocal offerings on the Fios channel lineup," Verizon head of content strategy Erin McPherson said in a press release.
News 12 will be available on Channel 535HD in Long Island, the Lower Hudson Valley and New Jersey. Early next year, additional markets will launch in Brooklyn, the Bronx, Connecticut and the Hudson Valley. Verizon customers can also tune in to News 12+, which features quick stories, cultural bites and exclusive originals with weather and commuter updates.
Early next year, Fios customers will get access to i24News, the global current affairs news network, and Cheddar, the digital-first business news network focused on the most innovative products, technologies and services transforming our lives.
Altice purchased Cheddar in April, consolidating its news operations into a single unit -- Altice News -- headed by Cheddar founder and CEO Jon Steinberg.
"Emmy-award winning News 12 is a leading, trusted hyperlocal news brand in the New York Tri-State area, and we're excited to make News 12 as well as Cheddar and i24NEWS available to Fios customers as we continue to advance Altice as a leader in hyperlocal, national, business and international news," Steinberg said in a press release.
Thank you for signing up to Multichannel News. You will receive a verification email shortly.
There was a problem. Please refresh the page and try again.