Altice USA Revenue, Cash Flow Flat in Q3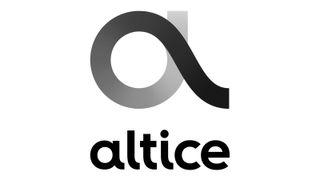 Revenue and cash flow at Altice USA were basically flat in the third quarter, as the migration of its Suddenlink Communications customers to a new billing system impacted subscriber growth.
Revenue at Altice USA increased 1% to $2.44 billion in the period, while adjusted EBITDA (a measure of cash flow) was flat at $1.07 billion. Video subscribers declined by 32,000 in the period, up from the 28,000 it lost in the prior year. Broadband customers rose by 15,000 subscribers, compared to a 14,000-customer gain in 2018.
In a press release, the cable company said the migration of its Suddenlink customers in the Midwest to a new Operating Support System/Billing Services System (OSS/BSS) in the period resulted in a temporary loss of gross additions during the period that both platforms were deactivated in the transition as planned. Adjusting for the one-time OSS/BSS impact, video losses would have been about 28,000, in line with the prior year.
Altice Mobile, which was launched in September, ended the quarter with about 15,000 lines activated. The company said the initial focus in Q3 was on customer service functions and subscriber rolls should pick up after it launches online handset sales, e-commerce and other sales channels in the coming months.
Net income rose sharply in the period to $77 million (12 cents per share) from $33 million (4 cents per share) in the previous year. For the full year 2019, Altice USA expects revenue to rise about 2.5%.
"In the third quarter, Altice USA made significant progress against our strategic growth initiatives, including the launch of Altice Mobile, further adoption of Altice One, completion of the Suddenlink and Optimum integration through the BSS/OSS transformation, capital structure simplification, and ongoing construction of our fiber to the home network," Goei said in a press release. "We're pleased that our customer-focused initiatives are already contributing to strong underlying customer trends, reflecting the benefits of our increased investments in our networks, products and the customer experience. As we now turn our focus to scaling our efforts, we look forward to accelerating our revenue and Adjusted EBITDA growth in 2020 as we begin to realize the benefits of our investments."
Thank you for signing up to Multichannel News. You will receive a verification email shortly.
There was a problem. Please refresh the page and try again.