Altice USA Plans 3.2% June Rate Hike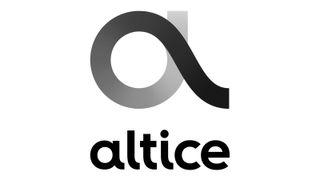 Altice USA is gearing up for a 3.2% rate hike for its customers across its footprint beginning in June.
News of the rate hike was first reported by The Hour, after the website obtained a letter from Altice to the Connecticut Public Utilities Regulatory Authority detailing the increases.
In a statement, Altice USA said the increases will average about 3.2% across its footprint and that changes will vary by packages and services.
"We are investing in our networks, services, and the overall customer experience, from launching our Altice One entertainment platform to the deployment of our fiber network, which we are actively building throughout our footprint," Altice said in a statement. "Our rates, like those of other pay TV providers, continue to be impacted by skyrocketing programming costs, of which we pass just a fraction of those rising costs along to customers."
According to a report in Fierce Cable, some of those additional charges will include increases to its broadcast surcharge (from $3.99 per month to $4.99) and its sports surcharge (from $2.99 to $3.99 monthly). Set-top rental fees will also rise $1 to $11 per month for new customers and Cable Card fees will increase by 50 cents.
Altice USA is scheduled to release first quarter results on Wednesday and analysts are expecting the New York-based operator to experience some of the same subscriber declines that others in the sector have weathered during the period.
In a note to clients Monday, MoffettNathanson principal and senior analyst Craig Moffett said a high-profile carriage dispute with Starz in January likely would add to subscriber losses. That impasse was settled in February, with what Moffett called a "predictable programming cost step-up." A carriage deal with Viacom – which returned those youth-oriented channels to its Suddenlink systems after two years of darkness – also should pressure margins.
But Moffett is high on the stock – down 44% since August – calling the price discount in the shares "something close to Armageddon."
"We'd rather own cable stocks when they are out of favor (as they are now) than when they are every investor's darling… as they were last August," Moffett wrote.
The smarter way to stay on top of the multichannel video marketplace. Sign up below.